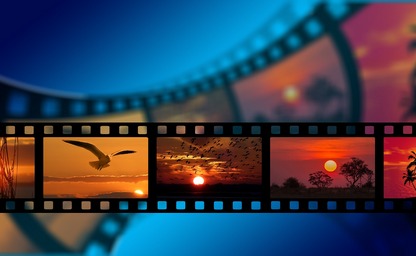 Technology has dramatically changed our consumption of information and entertainment. As a consequence of technological change, many consumers are ditching traditional cable and satellite TV subscriptions and, instead, embracing a variety of emergent streaming video services. Nothwithstanding the technological change which permit the shift in consumption, streaming video services have become popular for several reasons:
Streaming services are generally more convenient and personalized than traditional cable/satellite services. The consumer watches what they want, when they want, as content is viewed based on the consumer's schedule... not the network's and the clock on the wall.
Streaming services are far more scalable and transportable. Consumers may choose only which content, features and functionality they wish to pay for. Moreover, subscriptions may often be easily shared across locations making them highly transportable.
Streaming services are generally far more affordable. Budget-conscious cord-cutters recognize the bottom line and regularly cite cost-savings as the primary reason behind their move to video streaming services.
There have been dramatic changes in the video streaming service landscape over the past five years and most technology pundits would predict a continuation of this trend. The references which follow are by no means canonical. An attempt will, however, be made to keep this list reasonably current and updated as services may come and go.
---
9 NOW
1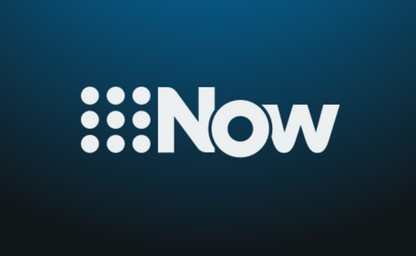 9 NOW is a video-on-demand (VOD) catch-up TV service run by the Nine Network in Australia. The service became available on 27 January 2016, replacing Nine's previous service 9Jumpin. 9Now also offers online live streaming of Channel Nine, 9Gem, 9Go! and 9Life, as well as live news via 9news.com.au.
Tune in on your favourite device from wherever you are and watch Channel 9 on your phone, tablet, computer or TV. 9Now is easy to use and it's free. To get started, become a member by creating your Nine account and you'll also get access to more great exclusives from Nine.
9 NOW does utilize geo-restricting technology to block content from being viewed outside Australia, however it can still be accessed quite easily by employing an anonymizing technology solution such as a proxy or VPN.
Read more about anonymizing technologies
---
ABC GO
2
ABC, the American Broadcast Corporation, is one of the largest television networks in the United States. ABC's online service, ABC GO, offers free VOD (video on demand) streams for most of its regularly scheduled series including 20/20, Army Wives, Bachelor in Paradise, Betrayal, Black-ish, Boston EMS, Broken, Castaways, Dancing with the Stars, Good Monring America, Grey's Anatomy, How to Get Away with Murder, Jimmy Kimmel Live!, Mistresses, Modern Family, Nashville, Night Stalker, NY Med, The Protector, Raising the Bar, The Rookie, Scoundrels, Station 19, The Bachelor, The Chew, The Gong Show, The View and much more including Throwback series.
ABC GO does utilize geo-restricting technology to block content from being viewed outside the U.S., however it can still be accessed quite easily by employing an anonymizing technology solution such as a proxy or VPN.
Read more about anonymizing technologies
---
Al Jazeera English
3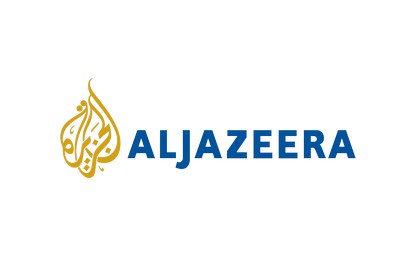 Al Jazeera English is a state-funded broadcaster in Doha, Qatar, owned by the Al Jazeera Media Network. The network challenged established narratives and gave a global audience an alternative voice one that put the people back at the centre of the news agenda and quickly made it one of the world's most influential news networks.
Al Jazeera Media Network's web-based service is accessible subscription-free throughout the world. It launched an English-language edition of its online content in 2006. The English and Arabic sections are editorially distinct, with their own selection of news and comment. Al Jazeera and Al Jazeera English are streamed live on the official Al Jazeera website.
In 2009 Al Jazeera launched versions of its English and Arabic sites suitable for mobile devices. The Al Jazeera English app is available on Google Play for Android and on the AppStore for iOS mobile devices.
---
Amazon Prime Video
4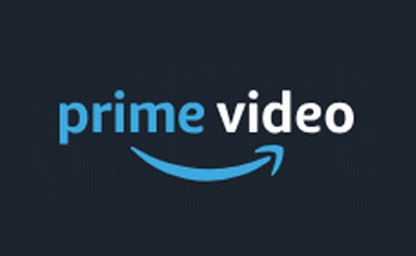 Amazon Prime is a premium delivery service for Amazon online shoppers who, instead of standard shipping, will receive two-day express shipping (or even same-day or one-day delivery to select areas) for their orders.
Amazon Prime Video is a subscription video on demand service developed and operated by Amazon. Similar to Netflix, it allows you to stream an unlimited number of TV shows and movies from its content library for a monthly fee. The platform offers an appealing library of both TV shows and movies. Its collection is smaller than some of its competitors, but Prime Video compensates with quality original productions. Amazon Video is now available in more than 200 countries including Canada, where you can get it free with an annual Prime subscription. No more VPNs required.
An Amazon Prime subscription is $79.99 annually (or $7.99 monthly) and you may have 3 simultaneous streams.
---
APTN (Aboriginal Peoples Television Network)
5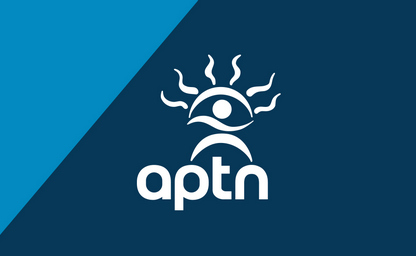 APTN, (the Aboriginal Peoples Television Network) is a Canadian broadcast television network. Established in 1992 with government support to broadcast in Canada's northern territories, since 1999 APTN has had a national broadcast licence. It airs and produces programs made by, for and about Indigenous peoples in Canada and the United States. Based in Winnipeg, Manitoba, it is the first network by and for Indigenous peoples.
APTN offers a variety of programming related to Aboriginal peoples, including documentaries, news magazines, dramas, entertainment specials, children's series, movies, sports events, educational programs and more.
Although APTN does not currently offer live streams of their broadcasts they do provide scheduled live streams on select relevant topics and video on demand (VOD) access to Full Episodes to some of their programming including the shows 1491, Blackstone, First Contact, Reel Insights, Taken and We Were Children.
---
Australian Broadcasting Corporation (ABC)
6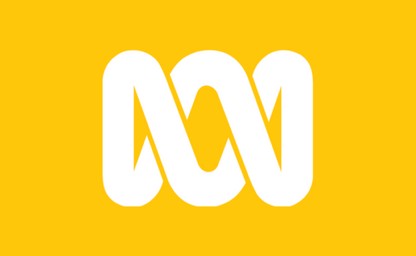 The Austrailian Broadcasting Corporation is Australia's national broadcaster. It is currently principally funded by direct grants from the Australian government, but is expressly independent of government and partisan politics. The ABC plays a leading role in journalistic independence and is fundamental in the history of broadcasting in Australia. Modelled on the BBC in the UK, it was originally financed by consumer licence fees on receivers however licence fees were abolished in 1973 and replaced principally by direct government grants, as well as revenue from commercial activities related to its core broadcasting mission.
The ABC iview portal provides a gateway to ABC's live streams and video-on-demand archives. Direct live stream feeds to ABC channels are also available for ABC, ABC Comedy (8pm - 2:00am AEDT), ABC ME (5:00am - 9:45pm AEDT), and ABC News.
---
BBC iPlayer
7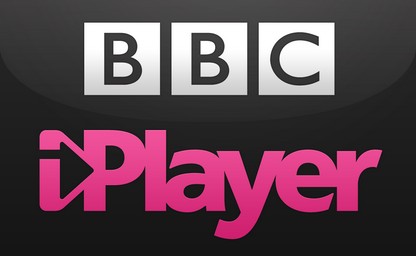 BBC iPlayer allows you to watch live BBC TV channels, enjoy TV programmes you missed and view exclusive content on BBC iPlayer.
Several live streams may accessed through BBC iPlayer:
You must creat an account to access BBC iPlayer streams and employ a technology to circumvent geo-blocking.
---
Bloomberg Television
8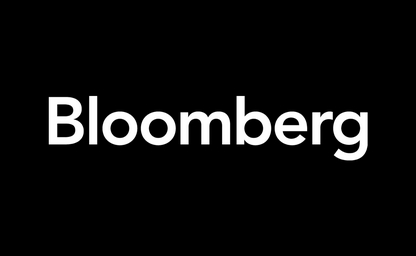 Bloomberg Television (typically referred to on-air as simply Bloomberg) is an American-based international cable and satellite business news television channel. Bloomberg offers seven different business video streams:
Bloomberg streams are limited to 60 minutes daily without subscription.
---
CBC GEM (Canadian Broadcasting Corporation)
9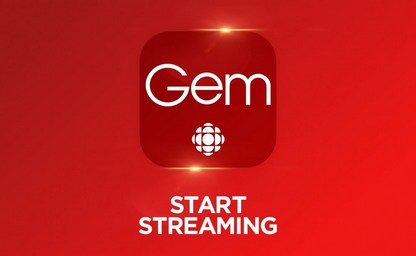 CBC Gem is the new name for CBC's previously existing streaming service (previously known as the CBC TV app and cbc.ca/watch). Existing users of the CBC TV app will continue to have the same access to CBC content through the updated CBC Gem service via updates to their existing apps and via the cbcgem.ca website.
CBC Gem is available for free as an App for iOS, tvOS, and Android devices. Gem may also be accessed online at cbcgem.ca.
CBC Gem can be accessed in three different ways: Unauthenticatd: Without signing in, you can watch full episodes on demand (ad supported), live stream CBC News Network 24/7 and access ad-free children's programming. CBC Member: With a free Gem membership (registration required) you can watch current and past seasons of favourite shows on demand (ad supported), live stream CBC TV (including access to all 14 local channels from across the country and their news broadcasts), resume watching programs on any supported device and access ad-free children's programming. CBC Member - Premium: For $4.99 a month, a premium subscription is available which allows viewers to watch current and past seasons of favourite shows on demand (ad free).
---
CBSN (CBS News)
10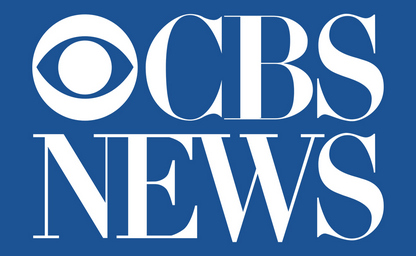 CBSN is CBS News' 24/7 digital streaming news service. It's always on, always free, making CBS News' original, high-quality reporting available to you wherever and whenever you want to watch. CBSN is your place to find the latest news headlines, live video of breaking stories and CBSN Originals programming, including "CBSN: On Assignment".
CBSN is available live, 24/7 via CBSNews.com/live and on all CBS News mobile apps. Stream anytime, anywhere on your iOS or Android device, Apple TV, Roku, Amazon Fire TV, and the Xbox or PlayStation game consoles. CBSN can be cast to your television using Google Chromecast or Apple AirPlay. You can also find CBSN on Pluto TV and natively on LG and Vizio smart TVs.
CBSN is also available on the desktop version of CBS All Access, the CBS Television Network's digital subscription video on-demand and live streaming service.
---
CGTN (China Global Television Network)
11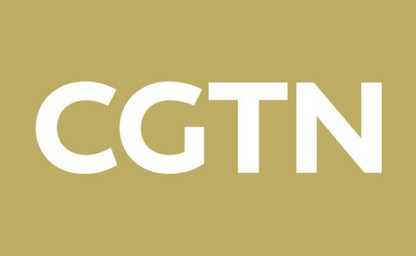 China Global Television Network, or CGTN, is China's new international media organization. It was launched by the national broadcaster China Central Television (CCTV) on December 31, 2016.
CGTN delivers content across a range of digital platforms. Not only are all television programs broadcast simultaneously online and on mobile, but the website and news app provide original stories from China and around the world, with the support of CGTN's global team.
CGTN English is the flagship channel. The strategy "mobile first" aims to fulfill the demands of global viewers and users for easier access to content on different platforms. CGTN Spanish broadcasts in 28 countries and regions, including Spain, Mexico, Venezuela, Colombia, Peru and Chile. Francophone viewers can access CGTN French in 87 countries and regions, including France, the US, Singapore, Morocco, Ghana and Rwanda. CGTN Arabic broadcasts in 22 Arab countries, with a potential viewership of 300 million. And CGTN Russian can be watched in 46 countries and regions, including Russia, Belarus, Ukraine, Bulgaria, Georgia and Kyrgyzstan.
---
Channel 4 Television
12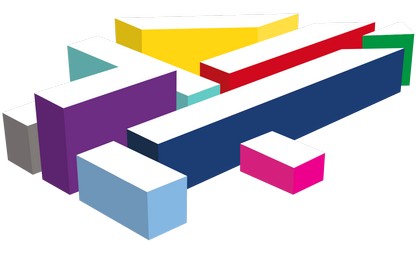 Channel 4 Television is a publicly-owned and commercially-funded UK public service broadcaster which commissions all of its programming from companies independent of itself,
Channel 4 Television is compreised of a series of seperate broadcast channels including Channel 4, E Four, More 4, Film 4 and 4 Seven, all of which stream live from the channel4.com website. The website also boasts its video-on-demand (VOD) component, ALL 4, which offers a variety of programmes recently shown on its broadcast component as well as a Box Sets collection.
Channel 4's portfolio of channels and services operate across a range of platforms including the channel4.com website or on Internet-connected iOS or Android devices.
In order to access Channel 4 you must create a free account and then use a technology12 to circumvent geoblocking.
---
Charge
13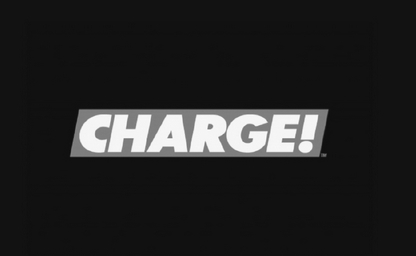 CHARGE is an American digital broadcast television network that is owned by the Sinclair Television Group, a subsidiary of the Sinclair Broadcast Group and operated by the MGM Television division of Metro-Goldwyn-Mayer. The network features action and adventure-based programming sourced primarily from the MGM television and film library.
From the same providers of Comet TV, comes Charge, which is dedicated to action programming. And like Comet, it is all streaming. Here you'll find films such as Gator, Sagebrush Trail and the Rocky movies.
The service may be accessed through the Charge website and while it is not directly available in Canada, it may be accessed using a technology13 to circumvent geoblocking.
---
CHCH
14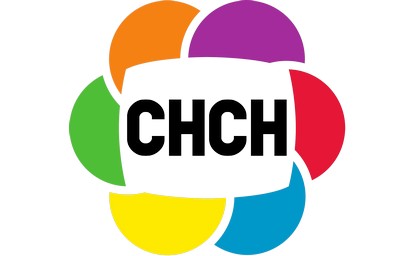 CHCH-TV started broadcasting in 1954 and is the news leader for Hamilton and the surrounding Halton and Niagara regions. CHCH produces over 24 hours of original local news programming each week. With a primetime line-up anchored by movies, news magazine shows, and hit dramas, CHCH is available to over 92% of Ontario households and is viewed by millions nationally each week. CHCH News is produced daily out of its broadcast studio located in Hamilton, Ontario.
The CHCH's line-up includes popular news and current affairs programming such as 20/20, 48 Hours, 60 Minutes and inside the Story. CHCH programming features primetime entertainment from riveting dramas to side-splitting comedies and Sunday night blockbuster movies. Daytime programming is retro featuring golden oldies like Taxi, Mission Impossible, Lost In Space, Mork & Mindy, Cheers, Happy Days and M*A*S*H.
CHCH features a live stream of their regular broadcast and video on demand (VOD) streaming is not available.
---
City TV
15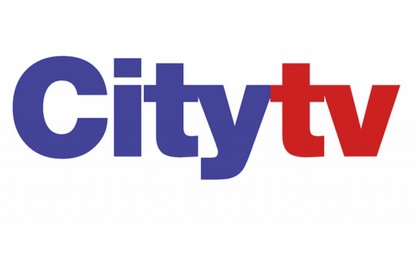 City TV television stations in Toronto, Vancouver, Calgary, Edmonton, Winnipeg, Saskatchewan, and Montreal offer viewers intensely-local, urban-oriented, culturally-diverse television programming. A distinct alternative to other conventional television stations, Citytv engages its viewers with dynamic on-air personalities and delivers an entertaining mix of news, local-interactive formats such as: Breakfast Television and CityLine; as well as local Canadian and US acquired prime time entertainment programming.
City TV does not offer live streaming of their broadcast content. They do, however, provide limited access to full episodes of a select nuimber of programs. Anyone may access (ad supported) episodes of select programs within 7 days of their airing. To view content older than 7 days after its original broadcast, including past seasons, you must sign in with the credentials to your TV service provider to get access. (And not all TV service providers are supported.)
---
Classic Cinema Online
16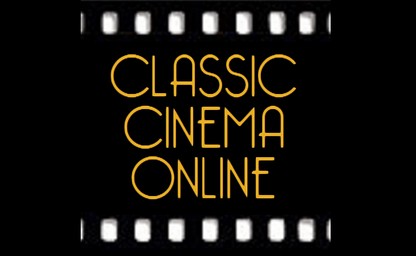 Classic Cinema Online has gathered together hundreds of films in categories ranging from Action to Westerns and even old cinema shorts and news reels. They routinely feature selections of movies based on the time of year, holidays, and other notable events. Even if you're somewhere you can't sit down and watch a film from yesteryear, browsing the awesome movie posters is worth the price... free of admission.
Classic films have a certain charm to them; the small budgets, simple special effects, and archaic dialogue all lend themselves to creating a sort of celluloid-quaintness that tends to get lost in modern "Is that real or CGI?" blockbusters.
At Classic Cinema Online you can find classics such as Casablanca, Jane Eyre, and The Wasp Woman. However, the inclusion of movies such as Muscle Beach Party may call into question the definition of 'classic cinema'. Nevertheless, Classic Cinema Online is pure gold for old school movies.
---
Comet TV
17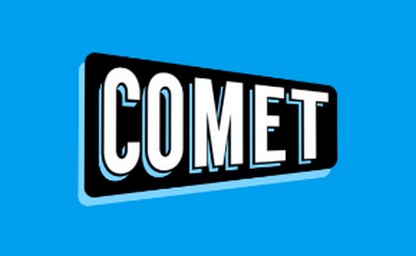 Comet TV is a broadcast TV channel that focuses on science-fiction, including "popular favorites" (The Terminator), "cult classics" (The Garbage Pail Kids Movie), and "undiscovered gems" (Jaws of Satan). They don't offer anything on-demand, but you can stream the channel for free in a web browser and via a variety of apps.
Comet draws from the extensive library of films and television programming owned by Metro-Goldwyn-Mayer and subsidiary United Artists, carrying more than 1,500 hours worth of sci-fi programming from the studio. COMET is available over the air, on cable, streaming for free online and now on ROKU and APPLE TV!
Although comet is not directly available in Canada, it may be accessed using a technology17 to circumvent geoblocking.
---
CP 24
18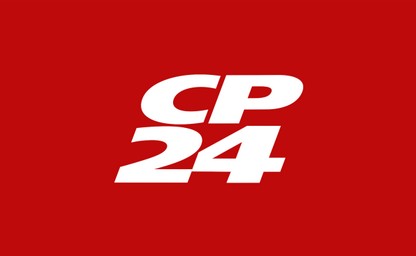 CP 24 is Canada's first and only 24-hour local news channel. Based in Toronto, CP24 focuses on local news from the Greater Toronto Area and Southern Ontario, with some coverage of national and international news.
Making its broadcast debut on March 30, 1998, CP24 has revolutionized the all-news format. CP24 deliver nine simultaneous and continuous tickertape streams of information along with its broadcast to meet the demands of today's most sophisticated news consumer.
To gain full access to CP24's live stream,you must already have a cable, digital or satellite subsription with a participating TV service provider. Once you've signed in with your TV service provider username and password, you'll get full access to the CP24 live stream.
---
CPAC (Cable Public Affairs Channel)
19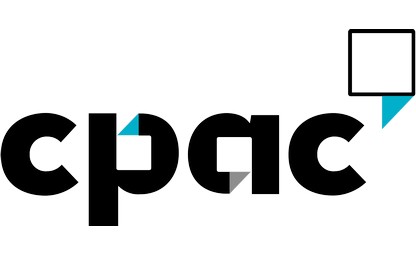 CPAC, the Cable Public Affairs Channel, is Canada's only privately-owned, commercial free, not for profit, bilingual licensed television service.
Parliament, politics, public affairs: CPAC is Canada's independent, commercial-free politics in action, providing around the clock programming focused exclusively on the people and processes shaping our country each day. From their broadcast centre two blocks south of Parliament Hill in downtown Ottawa, their experienced editorial staff stay on top of events as they happen and have direct access to the politicians making them happen. The result: insight and analysis that takes you far beyond the headlines, and compelling coverage of politics and events as they happen. When things turn political, Canadians turn to CPAC.
CPAC may be accessed through its live stream feed or a large selection of content is also available from their online video archive.
---
wh
Crave TV
20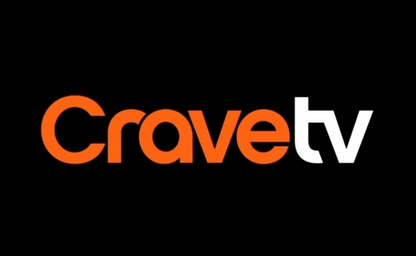 Crave TV is a video-on-demand (VOD) streaming service owned by Bell Media which provides exclusive access to Hollywood's biggest movies and series from HBO, Showtime and Crave Originals series. Crave can be purchased a la carte or by suscribing through your (Bell) TV service provider and may be accessed on your TV with the on-demand service or on your computer through the Crave website or on your Internet-connecte device using either of the Crave apps for iOS or Android.
Two pre-paid Crave TV subscriptions are available:
$9.99 monthly, or
$99.99 annualy.
Subscribers may access two simultaneous streams.
---
CTV Television Network
21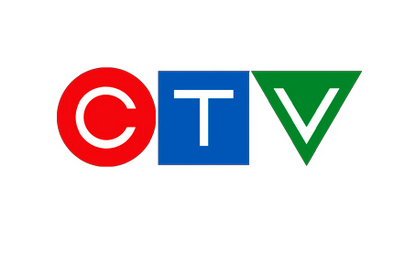 CTV is a Canadian English-language terrestrial television network. It is Canada's largest privately or commercially owned network and consistently ranks as Canada's top-rated network in total viewers.
With CTV's app, or from the CTV website, you can enjoy your favourite CTV shows wherever and whenever you want. Live streams from CTV and CTV Two are available as well as access to a vast library of on demand episodic and clipped video content. You can catch up on most of your favourite shows including Grey's Anatomy, This Is Us, The Good Doctor, The Big Bang Theory, The Resident, The Rookie, Magnum P.I. and many more! You must sign in with the credentials to your TV service provider to get access to live streaming and most content.
CTV has just launched a new free service: CTV Throwback & CTV Movies. Both are totally unlocked with no subscription necessary and no sign-in required. Full seasons of iconic series and thousands of hours of uncut Hollywood hits. It's entertainment unlocked for everyone.
---
CURIO.CA (CBC Curio)
22
Launched in October 2013, curio.ca is CBC and Radio-Canada's online subscriber-based streaming service developed expressly for the Canadian educational community, including school boards, government ministries, universities, colleges and cégeps, and public libraries. Curio.ca currently reaches over two million students across Canada.
The curio.ca collection features thousands of programs and hundreds of teacher resource guides carefully curated to support provincial K-12 curricula and post-secondary courses across the country. Curio.ca gives teachers and students 24/7 access to a wealth of primary-source content in English and French. It's a great tool to help students develop critical-thinking skills. Every week, new content is added that has been selected for its educational relevance and it's always commercial-free, including the latest from CBC's award-winning documentary, news, drama, and children's programming.
Curio.ca gives teachers and students streaming access to the best in educational video and audio from CBC and Radio-Canada. You'll find documentaries from television and radio, news reports and more: all available with a single subscription which may be available through your educational instiatution or Public Library.
---
Curiosity Stream
23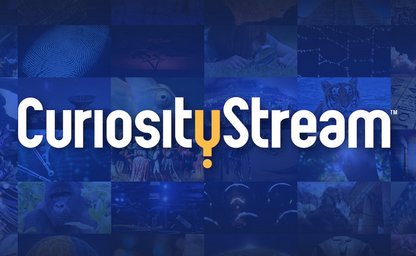 CuriosityStream is a global nonfiction subscription video-on-demand (VOD) streaming service. It exclusively delivers nonfiction documentaries and series about science, technology, history and nature. CuriosityStream viewers can journey through the world and beyond with over 2,000 documentary features and series. <! -- Whether you want to explore Mars or travel back to ancient civilizations, CuriosityStream adds new binge-worthy films and series each week, empowering you to dive deep into your favorite subjects and explore new territory sure to entertain, enlighten and inspire ->
CuriosityStream is a subscription-based service and offer two packages: Standard : $19.99/yr (USD); or, Premium : $69.99/yr (USD). (They also offer monthly subscriptions at $2.99 and $9.99 respectively for the standard and premium packages and, from time to time, offer great seasonal discounts. Both packages include unlimited streaming across multiple devices.
CuriosityStream do offer a limited number of Free Episodes which may be accessed without a subscription.
---
Documentary Heaven
24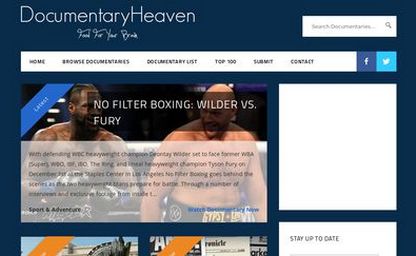 Now, something for those who like thought-provoking content. Documentary Heaven simply had to find its place among the best free movie sites. The main reason for this lies in its content. Entirely dedicated to documentaries, this website features movies you won't find anywhere else.
Even though documentaries aren't a new genre, they went through a period of fast growth from 2000 to 2010, so you'll find plenty of movies from those eras on Documentary Heaven. If you're into latest released titles, you're in luck since this resource specifically targets movies released in recent years.
Take a look at the 'Top 100' list. As the collection is curated from various sources not all links are always active however a large portion of the library is fully functional and you can stream the available content with no annoying ads it's accessible from anywhere on the planet, so there are no geographic restrictions whatsoever.
---
Family Channel
25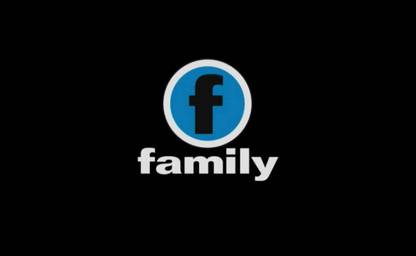 The Family Channel (often known as simply Family) is a Canadian English-language specialty channel whose programming is specifically aimed towards the tween and teenage demographic. Family broadcasts domestic and imported children's television series, teen dramas, off-network sitcoms, and theatrically released as well as made-for-television movies all targeted towards the tween/teen demographic.
There is a very modest selection of free Family Channel programming available on-demand. You would have to sign in with your TV provider's credentials to unlock features, more episodes, stream live channels and save full episodes to watch offline at a later time! Plus, parental controls let you restrict access to other channels or unlock them for the whole family to enjoy.
The Family Channel app is available at the AppStore for iOS or on the Google Play Store for Android devices.
---
Film On
26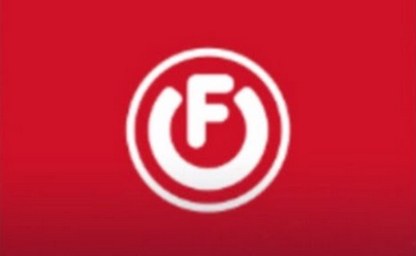 FilmOn is a subscription based Internet-based television service allowing remote computer viewing of local TV worldwide. It licenses more than 600 additional channels plus 90,000 video-on-demand titles. Its library includes the CineBx and Allied Film libraries.
Until recently, many of FilmOn's SD quality channels were ad-sponsored and free to access. In May 2017 FilmOn moved to a subscription only model to access content on their service so you will need to subscribe if this service meets your needs. FilmOn offers two subscription alternatives: $14.95/monthly or $149.00 annually. For what it's worth, you can stream any content for two minutes for 'assessment' purposes.
FilmOn may be accessed trhough your browser on your desktop or laptop computer, or through apps for iOS, Android, MacOS, Windows 8, Blackberry or Roku devices.
---
Food Network
27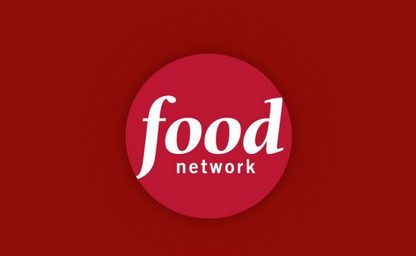 The Food Network website is the largest online destination in Canada to feature chef recipes, full shows, tons of expert cooking tips, the latest food news and endless entertainment. We have thousands of recipes you can rate, comment and save to your Recipe Box - you can even share your own recipes!
The Food Network does not live stream its broadcast content. They do, however, host an assortment for video-on-demand (VoD) content of the most recent episodes of their broadcast schedule. To see if there are new episodes of your favourite Food Network series currently available please check the All Shows page to see which programs currently have new episodes. If Food Network Canada is broadcasting new episodes of a show, a NEW marker will appear next to the show title.
The minimum system requirements for viewing Food Network Canada online video content is the Windows or Mac operating systems wtih Flash version 16+ and the following browsers: Chrome 39+, Firefox 34+, IE 10+ or Safari 8+.
---
France 24 (International News)
28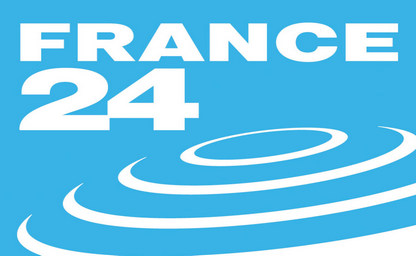 France 24, the international news channel, broadcasts 24/7 (6 hours a day in Spanish) to 355 million households around the world in French, Arabic, English and Spanish. The four channels have a combined weekly viewership of 61.2 million viewers (measured in 67 of the 183 countries where the channel is broadcast).
From its newsroom in Paris, composed of 430 journalists, representing 35 nationalities, France 24 gives a French perspective on global affairs through a network of 160 correspondent bureaus located in nearly every country. It is available via cable, satellite, DTT, ADSL, or throguh the AppStore on iOS or Google Play for Android for mobile phones, tablets and connected TVs.
You can also access a variety of video on demand VOD TV Shows" on the France 24
---
Global Television Network
29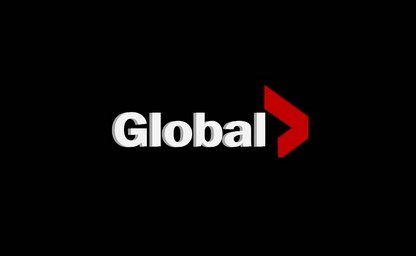 Global Television Network (commonly called Global or Global TV) is a privately owned Canadian English-language broadcast television network. It is currently Canada's second most-watched private broadcaster and has 15 owned-and-operated stations across the country.
Global TV provides limited free access to video on demand (VOD) content at globaltv.com or through the Global Go app. Current episodes of most programs are available online and may be freely accessed without signing in for the first 7 days after their original broadcast.
To gain full access to the Global TV catalogue (including access to full seasons of programms and live TV broadcasts) you must already have a cable, digital or satellite subsription with a participating TV service provider. Once you've signed in with your TV service provider username and password, you'll get full access to everything on the Global TV website or through the Global GO app. The Global GO app is available for iOS and Android.
---
Global News
30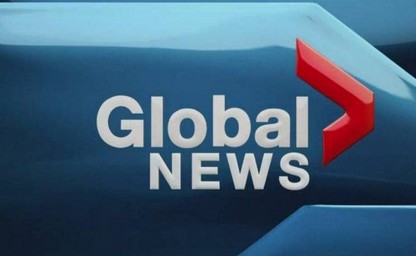 Global News offers Canadians from coast to coast a host of news and information - from breaking news in their community to deep engaging content that puts complex world issues into perspective. Their 12 local newsrooms provide up-to-the-minute community-based news, weather and information, while their national coverage features stories, analysis and deep, engaging content about issues in Canada and abroad.
Global News is not a 24/7 news service nor does it provide a live stream. Rather, their content is a collection of their most recent news stories as aired on their most recent news broadcasts and may be specific to the geographic area you select.
The Global News website does provides a live stream to current weather radar.
---
HGTV (Home & Garden Television)
31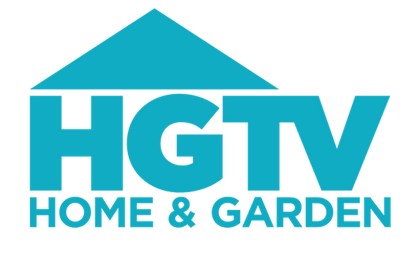 HGTV is a Canadian English-language Category A cable and satellite specialty channel that draws its programming primarily from the U.S. version of the channel, but it also carries original, Canadian-produced series that have, in turn, also been picked up for broadcast by the U.S. network.
HGTV Canada is the hottest address for the most compelling and entertaining stories about the connections people have with the places they call home. HGTV's hit series follow people through the emotional highs and lows of reno rescues, jaw-dropping transformations and property pursuits with the channel's most trusted celebrity hosts and experts by their side. Home is where the drama of life unfolds, and HGTV is there to capture it all.
You can watch HGTV online or download the HGTV app for iOS or Android.
---
Hoopla
32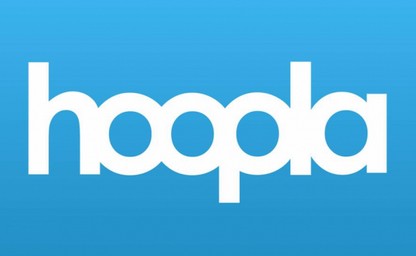 Hoopla is a groundbreaking digital media service offered by your local public library that allows you to borrow movies, music, audiobooks, ebooks, comics and TV shows to enjoy on your computer, tablet, or phone - and even your TV! With no waiting, titles can be streamed immediately, or downloaded to phones or tablets for offline enjoyment later. Hoopla has hundreds of thousands of titles to choose from, with more being added daily. Hoopla is like having your public library at your fingertips. Anytime. Anywhere.
You can stream titles instantly through your desktop browser or the Hoopla mobile app. If you use the mobile app, you can also download titles to your device for offline playback later, where Wi-Fi may be unavailable. Titles are automatically returned and removed from your device at the end of the lending period.
The Hoopla mobile app is available for iOS, Android and Amazon Fire devices.
---
Hulu
33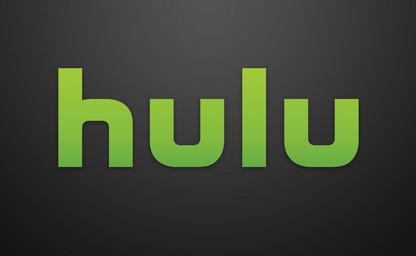 Hulu is the leading premium streaming service offering live and on-demand TV and movies, with and without commercials, both in and outside the home. Launched in 2008, Hulu has grown to more than 25 million subscribers in the U.S. and is the only service that gives viewers instant access to current shows from every major U.S. broadcast network.
Hulu features libraries of hit TV series and films, acclaimed Hulu Originals like The Handmaid's Tale, The Looming Tower, Future Man, Marvel's Runaways and Castle Rock, and Oscar-nominated documentary film Minding the Gap, as well as live news, entertainment and sports from 21st Century Fox, Walt Disney, NBCUniversal, CBS, The CW, Turner Networks, A+E, and Discovery Networks: all in one place.
Two plans are available: Hulu ad-sponsored on-demand content at $5.99/month or Hulu + Live TV for $44.99/month.
---
IMDb Freedive
34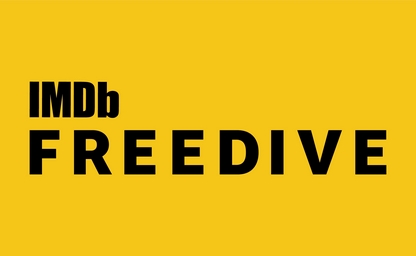 IMDb Freedive offers a selection of digital movies and TV shows to watch for no extra cost.
With IMDb Freedive, you can instantly watch a selection of digital movies and TV shows for free, without requiring a subscription to Amazon Prime or any additional Prime Video Channels.
Freedive is currently available to US customers on IMDb from www.imdb.com/freedive. Additionally, you can watch Freedive on Fire TV and through Prime Video, including the Prime Video app on smart TVs, mobile devices, Fire tablet and other tablets, Echo screen devices, Apple TV and many more devices. Freedive videos include advertisements that run before and/or during playback and cannot be skipped.
In order to access Channel 4 you must create a free account and then use a technology33 to circumvent geoblocking.
---
Infobase - Access Video on Demand
35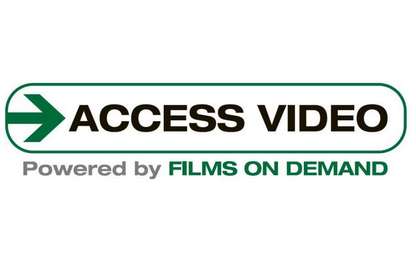 The Infobase Access Video on Demand is a streaming video platform with a focus on educational films. The collection includes 13,000 videos and 207,000 video segments and the topics range from Arts and Humanities, Business and Economics, Science, Mathematics and Technology, Social Sciences, Careers and Trades, Health and Wellness, Home and Family, and Archival films and newsreels.
Many popular documentaries originally produced for National Geographic, BBC, TED Talks, Nova, Rick Steves' Europe, Scientific American, and more are included. Closed-captioning and interactive transcripts are available on many titles.
The service is available, free of charge, to many public library patrons. Residents of Ottawa who are patrons of the Ottawa Public Library can access the service at no charge however they will require a valid Ottawa Public Libralry card in order to access the service.
---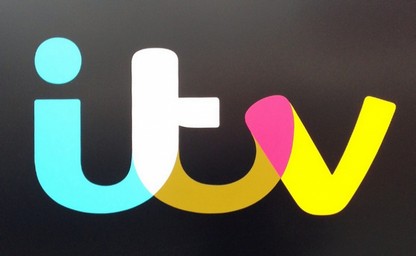 ITV, as an integrated producer broadcaster, creates, owns and distributes high-quality content on multiple platforms globally. ITV operates the largest commercial family of channels in the UK and delivers content through linear television broadcasting as well as on demand via the ITV Hub.
Once you've created your free ITV Hub account, you'll be able to access live streams from all of the ITV channels including ITV, ITV2, ITV3, ITV4 and CITV as well as substantial video-on-demand content including television shows. ITV also offers ITV Hub+ (a £3.99/month subscription alternative) which provides ad-free content which may be streamed to multiple devices and accessible from abroad.
ITV Hub is a UK-based site which utilizes technology to geoblock content from being viewed outside the United Kingdom. You may wish to consider using a technology35 to annonymize your web loaction to access the service. Read more about anonymizing technologies
---
Kanopy
37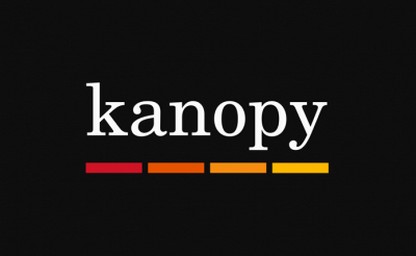 Kanopy is an on-demand streaming video platform for public libraries and universities that offers viewers a large collection of award-winning films and documentaries. Kanopy includes children's programming with its subdivision Kanopy Kids.
Public library patrons and university students and faculty are able to watch Kanopy for free with their institution's library card. Institutions pay for the films their students and faculty watch on a per-view basis. Kanopy can be viewed on a computer, television, or mobile device via a web browser supporting HTML5 video or the Kanopy app for Apple iOS, Android, Roku and Amazon Fire mobile devices.
To access Kanopy, simply visit the Kanopy website, create an account and then, once verified, login using the credentials for your local public or institution library.
---
Knowledge Network
38
Knowledge is a BC public broadcaster which provides easily accessible, thought-provoking content. Whether it's programming examining the rise and fall of the Roman Empire, documentaries exploring consumerism or stimulating mysteries, Knowledge has something for everyone. And unlike most other content you'll see online and on-air, everything on Knowledge is commercial free!
Knowledge has a large collection of video-on-demand content which may be freely accessed. Knowlege also live streams their on-air broadcast. From 06:00 - 18:00 PST, Knowledge Kids is the destination for an outstanding line-up of high-quality commercial-free programming for children aged 2-8. Visit the Knowledge schedule for full programming details. Knowlege may be accessed through you browser or through the Knowlege app for iOS or Android devices.
Knowledge is geo-blocked to British Columbia residents so you must use a technology37 to access the service.
---
Lifetime Movie Club
39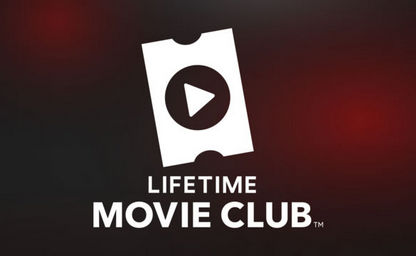 Lifetime Movie Club is a subscription-based video-on-demand (VOD) streaming service. For an affordable price, subscribers can stream Lifetime movies with no commercial interruptions. Lifetime Movie Club features some your favorite classic movies. Enjoy themed playlists, various movie genres, and don't forget to check back daily to discover which new movies have been added!
Join Lifetime Movie Club by registering at the website, or by downloading the Lifetime Movie Club app for your Internet-connected iOS or Android device and signing up for your subscription. You can choose a $3.99 monthly or $39.99 annual subscription and the plan you choose will automatically renew for the time periods of the same length. You can cancel at any time.
LMC utilizes geo-restricting technology to block content from being viewed outside the U.S., however it can still be accessed quite easily by employing an anonymizing technology solution such as a proxy or VPN.
Read more about anonymizing technologies
---
MTV (Music Television)
40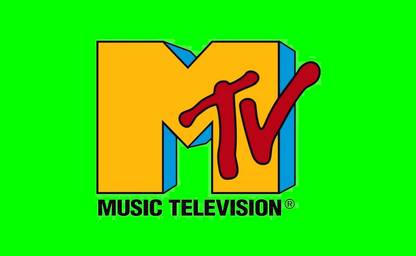 MTV is the world's premiere youth entertainment brand. With a global reach of more than a half-billion households, MTV is the cultural home of the millennial generation, music fans and artists, and a pioneer in creating innovative programming for young people.
MTV sparks conversations amongst young adults, offering a distinctly Canadian perspective of MTV, the world's largest media brand. MTV pushes boundaries with innovative lifestyle, talk, and documentary programming that beams across multiple platforms, including online, where on-demand is always in demand. Nearly 240 million video views in 2010 helped the network have its highest-rated year ever. MTV in Canada is one of 63 MTV-branded services worldwide serving 152 territories around the world.
To access MTV you must have an existing subscription with a television provider and login with the credentials for that provider.
---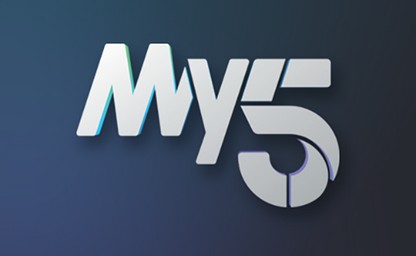 My5 is the video-on-demand service that brings you your favourite shows from across the Channel 5 family, including Channel 5, 5STAR, 5USA, 5SELECT, 5Spike and the Paramount Network for free.
With a free My5 online account, you can catch up on recent shows, unlock box sets, premieres of brand new shows, My5 Exclusives and content extras, watch the best from the archives, keep track of what you've watched and pick up where you left off, use Favourites to keep shows you love in one place and access additional content from some of My5's partner channels each month, including BLAZE, BET, PBS America, Together, Real Stories and Spark.
My5 may be accessed through the My5 webstie or through Interent connected iOS and Android devices.
As My5 is a UK based provider, to access the service you must utilize a technology to circumvent geo-restrictions..
---
NASA TV (National Aeronautics & Space Administration)
42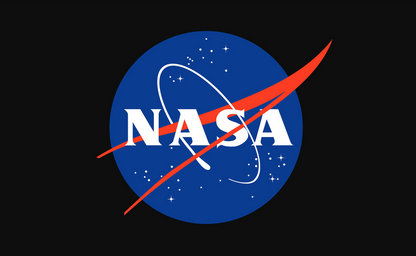 NASA TV airs a variety of regularly scheduled, pre-recorded educational and public relations programming 24 hours a day on its various channels. Programs include: NASA Gallery, which features photographs and video from NASA's history; Video File, which broadcasts b-roll footage for news and media outlets; Education File, which provides special programming for schools; NASA Edge and NASA 360, hosted programs that focus on different aspects of NASA; and, This Week @ NASA, which shows news from NASA centers around the country. Live ISS coverage and related commentary is aired daily at 11 a.m. EST and repeats throughout the day.[7]
The network also provides an array of live programming, such as 24-hour coverage of Space Shuttle missions, ISS events (spacewalks, media interviews, educational broadcasts), press conferences and rocket launches. These often include running commentary by members of the NASA Public Affairs Office who serve as the "voice of Mission Control," including Rob Navias, Josh Byerly, Nicole Cloutier and Brandi Dean.
---
Netflix
43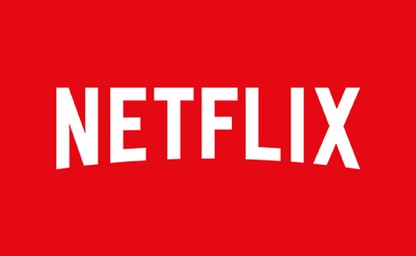 Netflix is a streaming service that allows our customers to watch a wide variety of award-winning TV shows, movies, documentaries, and more on thousands of internet-connected devices. With Netflix, you can enjoy unlimited viewing of online content without having to watch a single commercial. There's always something new to discover, and more TV shows and movies are added to their collection every month!
Netflix currently offers three subscription packages from which to choose: Basic : Unlimited SD streaming on a single device for $9.99/month. Standard : Unlimited SD & HD streaming on 2 devices for $13.99/month Premium : Unliimited SD, HD and UltraHD on 4 devices for $16.99/month.
You can also download your favorite shows to your iOS device, your Android mobile device or to your Windows 10 device using the Windows 10 app. When downloading, you can watch later without an internet connection.
---
Network Ten
44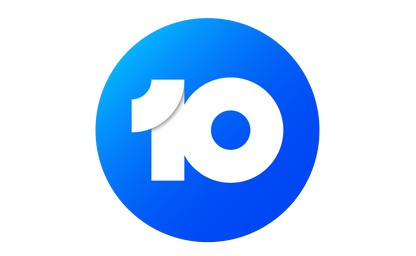 Network 10 (commonly known as Channel 10 or simply 10) is an Australian commercial television network. One of five national free-to-air networks, 10's owned-and-operated stations can be found in the state capital cities of Sydney, Melbourne, Brisbane, Adelaide and Perth, while affiliates extend the network to regional areas of the country. The network is owned by Ten Network Holdings, a subsidiary of CBS Studios International.
The network's free video on demand and catch up TV service is called 10 Play. tenplay (as it was then known) launched on 30 September 2013, replacing the network's old website that offered limited catch-up TV services. The service is available on the web and via apps for mobile devices, smart TVs, set-top boxes and video game consoles. Live streaming of Network 10's primary channel commenced on 21 January 2016, although it was available only during selected hours. 24 hour live streaming of the main channel commenced on 26 January 2018. A live stream of 10 Bold was available on a part-time basis until Feb 2019. On 21 February 2019, 10 Bold switched to a 24 hour live stream and 10 Peach added on 10 Play live stream service.
---
NewsMax TV
45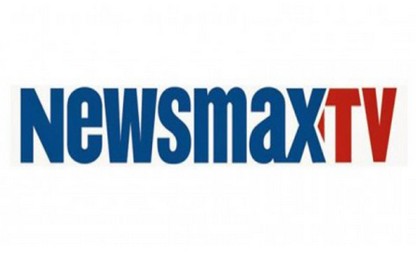 NewsMax TV is an American free-to-air[1] news channel that is owned by Newsmax Media. The live stream of the channel is also available for free online. The channel primarily broadcasts from Newsmax's New York studio near Bryant Park, carrying a news/talk format during the day and acquired documentaries and films at night.
The channel was created by American journalist and Newsmax CEO Christopher Ruddy.[1] It launched on June 16, 2014 to 35 million satellite subscribers through DirecTV and Dish Network.[3] As of February 16, 2018, the network reaches over 50 million homes.
Newsmax TV has generally been described as conservative, broadcasting many programs hosted by conservative media personalities. Other conservative-leaning competition includes Fox News Channel, One America News Network and TheBlaze.
---
NFB (National Film Board of Canada
46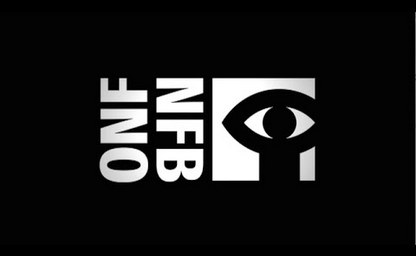 The National Film Board of Canada boasts an award-winning online Screening Room which features over 4,000 productions!

Films on

NFB.ca

may be streamed free of charge or downloaded for your personal use for a small fee. The NFB also offers educational works on a subscription basis to schools and institutions.

The NFB collection includes documentaries, animations, experimental films, fiction and interactive works. The NFB showcases films that take a stand on issues of global importance that matter to Canadians; stories about the environment, human rights, international conflict, the arts and more. At the NFB, you'll discover new releases, old favourites and Canadian classics along with works from many of Canada's legendary directors. The NFB has films for all ages, in both French and English.

The NFB Films app is the official app of the National Film Board of Canada and is available on the AppStore for iOS devices, on the Google Play Store for Android devices and on the Windows store for Windows devices.
---
OMNI Television
47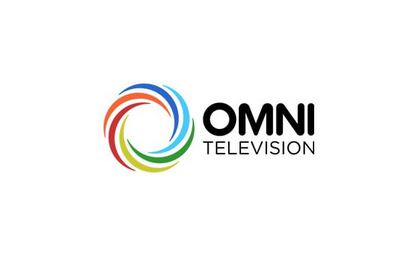 OMNI is a free, over-the-air multilingual/multicultural television system committed to reflecting Canada's diversity by broadcasting an array of ethnocultural programming, serving multiple language communities. With five television stations - in BC; Alberta (Calgary and Edmonton) and Ontario (OMNI.1 and OMNI.2) - OMNI has a combined reach to 22.7 million people across Canada. From weekly language newscasts to locally produced diversity programs, OMNI also delivers star-studded international series and films, including Bollywood blockbusters, Asian Cinema, as well as Italian and Portuguese telenovelas.
OMNI's online presennce contains video-on-demand (VOD) shows and documentaries which can easily be searched for English, Cantonese, Italian, Mandarin, Punjabi or South Asian language content.
---
Open Culture
48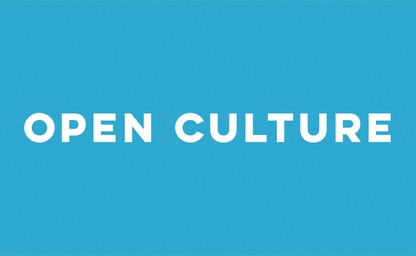 Open Culture Open Culture is a rich source of Web-related resources. This website isn't only about movies, as it brings audio books, courses, textbooks, ebooks, and more. However, we do feel this is one of the best free movie streaming sites due to its thoughtfully curated library that includes movies from the 1920s all the way to the 2010s.
Upon opening the movies section of Open Culture, you'll see a list of highlighted films. They all come with short descriptions and you can find curated collections as well. It's clear that Open Culture was made by someone passionate about collecting free Web sources. And as you can imagine, many of the films found here are actually links to other websites.
The Open Culture collection can be freely accessed with any web browser.
---
PassionFlix
49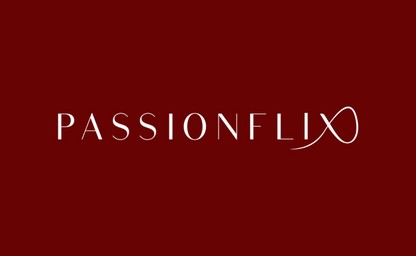 PassionFlix is a relatively new streaming service (launched September 1, 2017) geared specifically towards romance fans!
Passionflix has forged relationships with the top romance authors in the world to create feature film adaptations of best-selling romance novels (PassionFlix Originals) and other digital content and has licensed an impressive library of all-time favorite romantic movies. Passionflix is only available online and may be accessed through the PassionFlix website or through the PassionFlix app for Internet-connected iOS or Android devices. A PassionFlix subscription costs $5.99/month.
The entire PassionFlix Originals collection is available to Canadian subscribers however their full library is only available to U.S. subscribers. Subscribers wishing to access the complete PassionFlix library may wish to consider using a technology to circumvent geo-restrictions..
---
Philo
50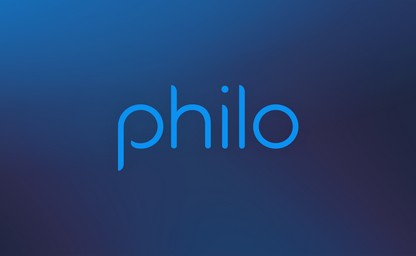 Philo T. Farnsworth invented the electronic television in San Francisco in 1927. Today, the content available on TV has never been better, but the experience around that content hasn't improved very much. That's why Philo was started. Philo is working to reinvent the television experience for the modern age and create an experience for everyone who loves TV but hates the way it works.
Philo offers two packagea of top-rated television channels: 43 for $16/month or 56 for $20/month. Watch live, save unlimited shows to watch later, or browse a huge library of content available on-demand. Philo is available on all your favorite devices and on the web, wherever you are.
43 channel line-up includes: A&E, AMC, Animal Planet, AXSTV, BBC America, BBC World News, Bet, Cheddar Business, Cheddar News, CMT, Comedy Central, Discovery, DIY, Food Network, FYI, Game Show Network, Hallmark Channel, Hallmark Drama, Hallmark Movies & Mysteries, HGTV, History, IFC, Investigation Discovery, Lifetime, Lifetime Movies, Motor Trend, MTV, MTV2, Nick Jr., Nickelodeon, Oprah Winfrey Network, Paramount Network, People TV, Science Channel, Sundance, Tastemade, TeenNick, TLC, Travel Network, TV Land, VH1, Viceland and WE tv. 56 channel package includes all of the above plus American Heroes Channel, aspire TV, BET Her, Cooking Channel, Desitination America, Discovery Family Channel, Discovery Life Channel, Law & Crime, Logo, MTV Live, NickToons, REVOLT and UPtv.
---
PopcornFlix
51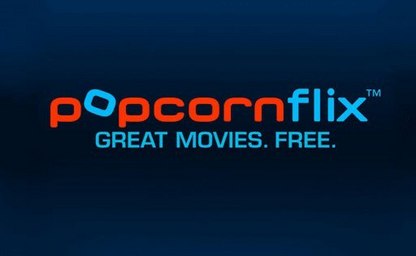 PopcornFlix was created for people who want to watch "Great Movies Free." Popcornflix has full-length movies that will make you laugh, make you cry, scare the heck out of you, or inspire you to hug the person you love. PopcornFlix has compelling documentaries, foreign films, unique original web series, and a place that showcases the brightest film makers of tomorrow. Popcornflix is built to be the most user friendly movie destination on the web. No movie is more than two clicks away and they are all FREE.
In order to access PopcornFlix, you need only create a free PopcornFlix account. PopcornFlix may be accessed with your computer browser, or with the PopcornFlix app on iOS, Android, Amazon FireTV, Roku, XBox One or Apple TV devices.
To keep up with everything happening at Popcornflix, follow them on Facebook, Twitter, or on the PopcornFlix blog.
---
Red Bull TV
52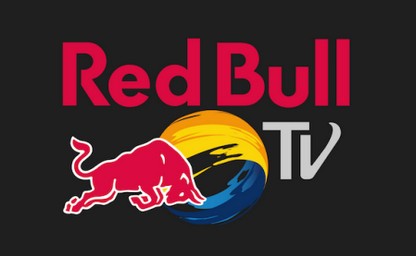 Red Bull TV is a global multi-platform channel, distributed digitally on connected TVs, smartphones, tablets, and on its website. The channel is available globally and free of charge. Programming is in English language (with optional subtitles and closed captions) and airs across all territories regardless of the country in which it's produced. The channel is a home for live events and programs on sports, music, and lifestyle/culture, including unbranded original programming. Red Bull TV is also available on Apple TV.
Red Bull TV is known for long-format original programming series such as Sky Trippers, an aerial adventure of three friends piloting their paramotors through Vietnam, Cambodia, Thailand and Malaysia, URBEX – Enter At Your Own Risk, a documentary series about urban explorers, SCREENLAND explores video game design, short-format series like Sheckler Sessions (featuring pro-skater Ryan Sheckler) and Who is J.O.B. (starring pro surfer Jamie O'Brien), their live coverage of sport events like the UCI Mountain Bike World Cup, and the Wings for Life World Run, as well as for live broadcasting music festivals like Lollapalooza.
---
RTE Player (Raidió Teilifís Éireann)
53
RTÉ is a department of Raidió Teilifís Éireann (RTÉ), the Republic of Ireland's national broadcaster.

RTÉ Player

is an on demand video service provided by Irish public media broadcaster RTÉ. The service provides content which had previously aired across RTÉ Television, the service also offers content exclusive to the player and content from other international broadcasters. RTÉ Player is available in two formats: one for the Republic of Ireland and Northern Ireland and another format for international audiences. The service provides news, current affairs, entertainment, sport, local and international dramas.

The service allows viewers to watch programmes from 7 to 21 days after they are broadcast. The player also hosts additional channels including RTÉ Archives and RTÉ Food. The on-demand service also features content from international broadcasters such as CBS, ABC Australia, arte, Epix, Lionsgate Television and Warner Brothers Television.
---
SBS On Demand
54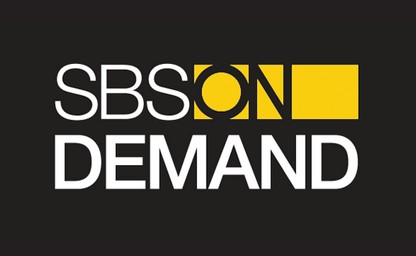 SBS is a national public television network in Australia which was launched on 24 October 1980 which is available nationally. In 2009, SBS had a 5.8% audience share.
SBS On Demand is a video-on-demand and catch up TV service run by the Special Broadcasting Service. The service became available on 1 September 2011.
SBS On Demand is available on the web and via apps for mobile devices, smart TVs and set-top boxes. SBS On Demand for Android on Google Play or for iOS on the AppStore.
SBS On Demand is, by default, restricted to Australia so it must be accessed with a technology to circumvent geo-blocking restrictions.
---
Shudder
55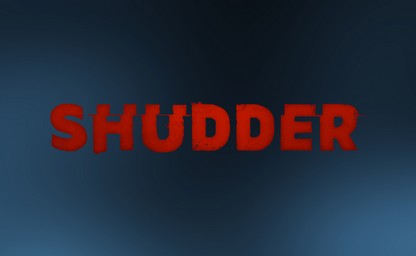 Shudder : Brought to you by AMC Networks, Shudder is an experience unlike any other. The only premium streaming service for both casual and super fans of thrillers, suspense and horror.
Shudder has the largest human-curated selection of high-quality, spine-tingling, and provocative films, TV series, and originals. There's always something new and unexpected for Shudder members to explore. There's even Shudder TV: a constant stream of killer content! Shudder TV consists of five live stream channels, one of which offers a free preview for you viewing pleasure.
Shudder offers two subscription packages: $4.99/monthly or $49.99/annually. Shudder may be accessed using any desktop or laptop computer with the Chrome, Firefox or Safari browser. Shudder may also be accessed through any mobile device or media player and has apps available for iOS, Android, Amazon FireTV, Roku or XBox One.
---
Sky News
56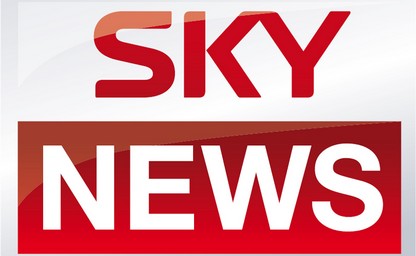 The Sky News non-stop service broadcasts 24 hours a day, every day of the year, so you are never more than a few minutes away from the very latest headlines. There are regular business and sports updates every hour, with a specialist business show each weekday evening.
Sky News' coverage is rooted in the British tradition of impartial broadcast journalism. Sky aims to report what is happening first and fastest than other news organisations, providing the best in-depth analysis to explain it.
Sky News is available in 127 countries, including 102 million households and commercial premises around the world. It is not, however, streamed by default to Canada however it may be accessed by relying on anonymizing technology to circumvent geo-blocking restrictions.
---
Smithsonian Channel Plus
57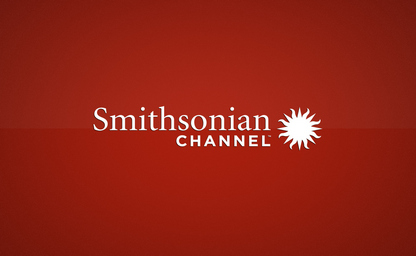 Smithsonian Channel is where curiosity lives, inspiration strikes and wonders never cease. This is the place for awe-inspiring stories, powerful documentaries and amazing entertainment. As a joint venture, Smithsonian Channel combines the storytelling prowess of Showtime Networks with the unmatched resources and rich traditions of the Smithsonian Institution. We create award-winning programming that shines new light on popular genres such as: air and space, history, science, nature, and pop culture.
Smithsonian Channel Plus is an ad-free premium subscription that gives you access to our vast library of original series and documentaries. All the great nature and wildlife programs from Smithsonian Earth are also viewable with a Smithsonian Channel Plus subscription.
A subscription to Smithsonian Channel Plus is $4.99/monthly and while the service is restricted to the U.S., the service may be accessed using a geo-blocking technology.
---
SnagFilms
58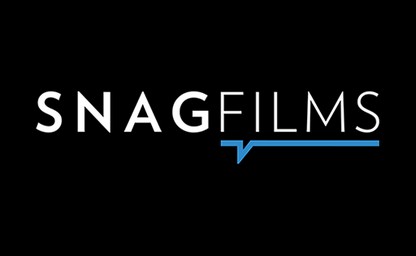 SnagFilms is a website that offers advertising-supported documentary and independent films. Films are streamed on the website, which contains a library of over 5,000 films
For those of us looking to discover something different, SnagFilms has over 5,000 movies, TV show episodes, eye-opening documentaries and exclusive original comedy shorts. The site includes documentary films produced by National Geographic and titles such as Super Size Me, The Good Son: The Life of Ray Boom Boom Mancini, Kicking It and Nanking. There is something to watch for everyone! Stream FREE video content on your mobile phone, tablet, desktop, OTT device or Smart TV!
SnagFilms apps are available for iOS on the AppStore, for Android on Google Play and for Roku devices.
---
Sony Crackle
59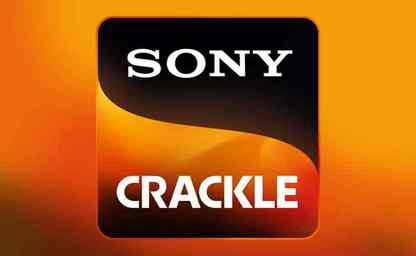 Sony Crackle is a United States based subsidiary of Sony Pictures Entertainment that provides ad-supported video entertainment content in the form of streaming media. Its library consists of original long-form content as well as programming acquired from other production companies. The streaming network is available in 21 countries and is accessible on connected devices including mobile (iOS or Android), tablet, smart TVs, desktop, and through gaming consoles. It can also be seen in-flight on American Airlines and in Marriott Hotels.
Sony Crackle features many Columbia Pictures, TriStar Pictures, Screen Gems, Sony Pictures Classics, and Sony Pictures Worldwide Acquisitions titles and Sony-owned television series. On the heels of a deal with Bell Media, Sony Crackle officially closed its Canadian streaming service in June 2018 however, like many other US based services, one may use anonymizing technologies to circumvent geo-blociking restrictions.
Sony Crackle may be accessed with most browsers or with the Sony Crackle app for iOS and Android devices.
---
STIRR
60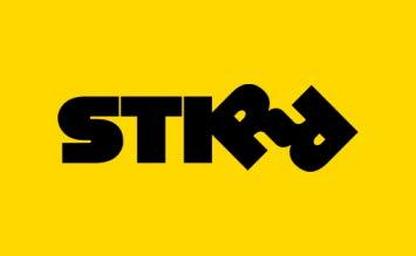 STIRR is a free, ad-supported streaming service that includes access to some of the most popular national news, sports, entertainment and digital first channels, a robust video on demand (VoD) library and a US-based local channels featuring programming based on the user's location.
Channels included in the STIRR bundle will include BUZZR, Charge, Cheddar, Comet, CONtv, Dove Channel, DUST, FailArmy, Futurism, Gravitas, Mobicrush, MovieMix, NASA TV, Outdoor America, The Pet Collective, SOAR, Stadium, TBD, The Tennis Channel and World Poker. Although STIRR is an American streaming service, like many other US based services, one may use anonymizing technologies to circumvent geo-blociking restrictions.
STIRR may be accessed with most browsers on the web or with the Stirr app for iOS, Android, Roku or Amazon FireTV devices.
---
Three Now
61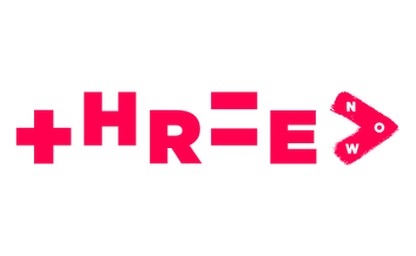 Three (stylized as +HR=E) is a New Zealand nationwide television channel. Launched on 26 November 1989 as TV3, it was New Zealand's first privately owned television channel. The channel currently broadcasts nationally (with regional advertising targeting four markets) in digital free-to-air form via the state-owned Kordia on terrestrial and satellite.
Live streams are available for Threeand sister channels Three Life, Bravo and The Edge TV, all of which may be accessed from the ThreeNow website or corresponding ThreeNow app.
ThreeNow (previously called 3Now) is an on-demand streaming platform, on which select programmes from Three and sister channel Bravo, as well as web-only programmes, are available. ThreeNow is available on the ThreeNow website as well as on iOS and Android devices.
A subscription to Three and ThreeNow is free and while the service is restricted to New Zealand, the service may be accessed using a geo-blocking technology.
---
Top Documentary Films
62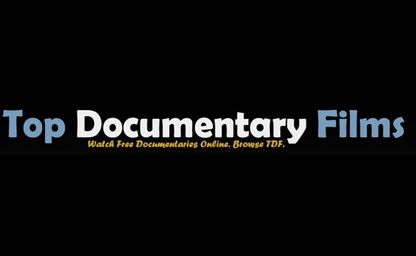 Top Documentary Films is a repository of documentaries from all over the Web. It relies on a huge number of sources and brings legal movies that you can stream. Many of those titles were released in the 2000 - 2010 era.
You can browse numerous sub-categories or simply go for the most popular titles. Sub-categories include Art & Arties, Biography, Comedy, Conspiracy, Crime, Drugs, Economics Environment, Health, History, Media, Military, Mystery,Nature, Performing Arts, Philosophy, Politics, Psychology, Religion, Science, Sexuality, Society and Sports, Technology.
About a dozen movies were tested and all played without any buffering issues. Many titles were offered in HD, which was a nice surprise. And finally, there are no annoying ads.
Top Documentary Films may be freely accessed with any web browser.
---
Tosh.0
63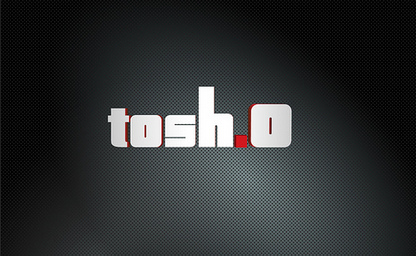 Tosh.0 Tosh.0 is a weekly topical series hosted by comedian Daniel Tosh that delves into all aspects of the Internet, from the ingenious to the absurd to the medically inadvisable. Through segments like Video Breakdown, 20 Seconds on the Clock and Web Redemption, Tosh has established himself as the preeminent expert on exhibitionist weirdos, injurious idiots and the best worst things on the Web.
The television series is carried by Comedy Central. Daniel Tosh's commentary is edgey and the tone is based on his deliberately offensive and controversial style of black comedy, observational comedy, satire, and sarcasm. The show has reached No. 1 ratings for its timeslot among men within the ages of 18-24, reaching millions of viewers at a time.
It can be accessed using a SmartDNS technology and a 24-hour viewing pass can be obtained by providing a simple email address. No validation was required.
---
TSN (The Sports Network)
64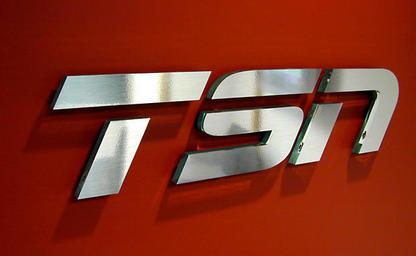 TSN (The Sports Network) is a Canadian English language specialty service which focuses on sports-related programming, including live and recorded event telecasts, sports talk shows and other original programming. Live stream access to The Sports Network may be achieved in one of two ways:
TSN Direct: TSN Direct is a subscription-based streaming service which allows sports fans to access TSN's live and on-demand programming including all five TSN feeds as well as exclusive bonus streams for major sporting events. Unless you're a sports fanatic, the $24.99/monthly subscription may be exhorbitant.
TV Service Provider Login: You can access TSN's content if you have an existing subscription with a TV service provider. Simply login to the TSN website using the login credentials which correspond to your TV service provider.
If you do access TSN's conternt, local blackouts may apply. You may wish to consider a technology to circumvent geo-restrictions. Read more about circumventing geo-blocking.
---
Tubi TV
65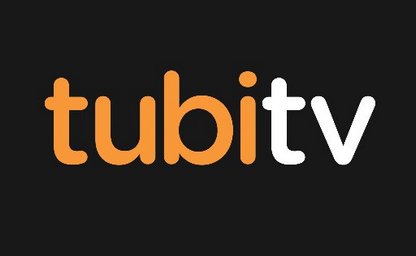 Tubi TV is a Netflix alternative packed with tens of thousands of TV shows and films, all of which are completely free to watch. You don't even need to create an account if you don't want to. That's because Tubi TV's content is ad-supported - you'll see commercials before and during whatever you're watching. While some people will inevitably hate that, others prefer it to a subscription fee. The content on Tubi is provided by Paramount Pictures, Metro-Goldwyn-Mayer and Lionsgate. With a library now surpassing 50,000 titles, second only to Netflix, Tubi adds new content every week.
Tubi TV may be easily accessed from throught the web browser on any computer or from the Tubi TV app on any Internet-connect iOS or Android device.
Tubi TV is currently only available in the U.S. however, like other streaming service who geoblock content you may wish to consider using a technology to circumvent geoblocking.
---
TVCatchUp
66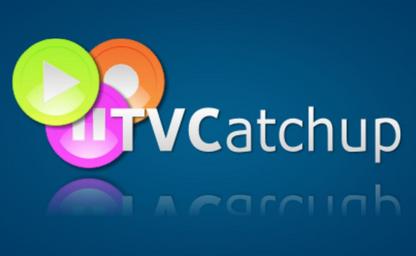 TVCatchup is an Internet television service for viewing free-to-air UK channels. It operates as a cable service and retransmits BBC, Channel 4, Channel 5, and ITV, amongst others, only in the UK. Users can access the service via Chrome browsers as well as smartphone and tablet apps. The service is funded by advertising, with a pre-roll advertisement preceding the live channel stream.
TVCatchup offers a wide range of ways to conveniently watch live television on either your computer, mobile device or tablet absolutely FREE. With familiar television features and access to the UK's most watched channels right at your finger tips, TVCatchup is an easy to use service for watching live TV over an internet connection. At home whilst the soaps are on, or on the move - you'll never need to miss a show again.
The TVCatchup app is available for iOS, Android and Amazon Fire.
---
TVNZ (Television New Zealand)
67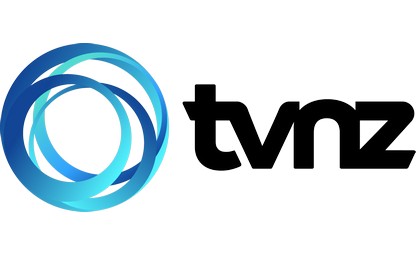 TVNZ is a state-owned television network that is broadcast throughout New Zealand and parts of the Pacific region. Although the network identifies as a national, part-public broadcaster, it is fully commercially funded.
TVNZ provides its users with several streaming options: TVNZ 1 is TVNZ's flagship channel which carries a broad range of programming, including news, sport, food, drama and comedy. Its news service is 1 News and its sports division is 1 Sport; TVNZ 2 targets a younger audience than TVNZ 1 and its line up consists of dramas, sitcoms, comedies, children's programming and reality shows, most of which are produced in New Zealand or imported from the United States; TVNZ Duke broadcasts between the hours of 6pm and midnight, although it occasionally screens live sport events outside of these hours. It screens programming targeted at a male audience with comedy and drama series; and, TVNZ OnDemand rounds up the best of the best for you to access your favourite TVNZ shows in an easy to use video-on-demand collection.
To access TVNZ you can create a free member account and access the service using a technology to circumvent geo-blocking restrictions.
---
TVO (TV Ontario)
68
TVO exists to ignite the potential in everyone through the power of learning. TVO supports Ontario's transformation of learning inside and outside the classroom through powerful digital learning technology, and support citizen engagement through in-depth current affairs journalism from an Ontario perspective. A public agency funded primarily by the Province of Ontario, as a registered charity TVO is also supported by sponsors and tens of thousands of donors.
Whether it's current affairs, documentaries, TVO programs, educational content or TVOkids, there's a huge amount of video on demand (VOD) content online at TVO.org for your convenience and viewing pleasure. You may also access TVO's Digital Public Archive, a free online resource that showcases four decades of made-at-TVO educational programming. TVO's Public Archive is a heritage-rich online screening room that covers topics including politics, science, technology, education, and the arts in Ontario, and beyond.
There are currently no live streams available for TVO broadcasts.
---
TV Player
69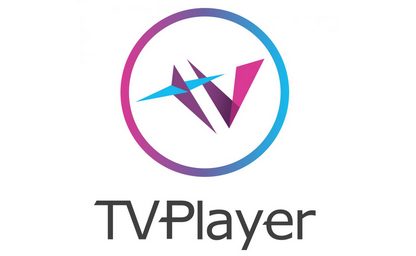 TV Player is an Internet television distribution company serving the United Kingdom. TVPlayer offers access to free live television channel streams trhough a web browser or an application on Internet-connected iOS, Android or Windows 10 devices.
TVPlaner offers a free basic subscription package which features an incredible array of live streamed channels including BBC One, BBC Two, ITV, Channel 4, Five, Dave, Really,Yesterday, Drama, Home, BBC Four, Quest, ITV 2, ITV 3, More4, ITV 4, ITV Be, 5STAR, Spike, Food Network, Travel Channel, 4Seven, CNN International Europe, QVC, Bet (Black Entertainment TV), Free Sports, CBeebies, CBBC, CITV, Aaj Tak, Clubland, NOW 90s, Total Country, NOW 80s, Dave Ja Vu, Yesterday + 1, Food Network +1, Travel Channel +1, BBC Red Button, Law & Crime, Fashion TV, S4C, BBC Alba, Together, Notts TV, BBC News, Cheddar, France 24, NHK World, Euronews, Newsy, Fascination TV, TRT World, BBC Parliament, Al Jazeera and Russia Today. Additional premium channels and other features are available with a premium subscription for £6.99/month.
TVPlayer is a UK-based service. In order to access the service, you must create a free account and then use a technology to circumvent geoblocking.
---
USTVNow
70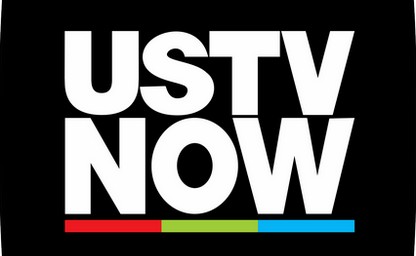 USTVNow is a website offering U.S. TV channels via an online subscription. While primarily geared towards U.S. expats and military (people currently living overseas), usTVNow doesn't verifty your location, so you can access and stream channels from USTVNow from anywhere in the world! To access simply sign up at USTVNow.com
USTVNow offers two subscription packages. The FREE subscription will provide you with access to five channels: ABC, CBS, CW, My9 and PBS. Should you choose their paid subscription ($29.00/monthly) you would have access to 24 channels: ABC, CBS, CW, My9, PBS, AMC, Animal Planet, BBC America, Bravo, Discovery Channel, ESPN, ESPN2, Fox, Fox News Channel, FreeForm, MavTV, NASA, National Geographic Channel, Sundance TV, SyFy, The Learning Channel, The Weather Channel and USA.
There is a USTVNow addon developed specifically for the Kodi Media Player.
---
Viewster
71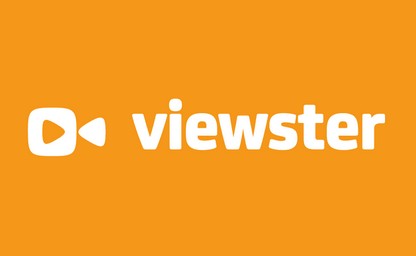 Viewster offers a wide selection of anime, web shorts, movies and more. With Viewster, you can stream free worldwide through advertising-supported desktop, console and mobile apps, choose from an excellent selection of popular and classic anime, and explore their channels for the best in gaming, comedy and animation. Viewster is a global video on demand service that was founded in 2007 and has its headquarters in Zurich, Switzerland. To watch movies and series on Viewster neither external software nor registration is required.
Viewster licensed a collection of more than 12,000 titles. These include anime, documentary film, classics, comedy and independent films from many countries around the world. The number of available titles may vary from country to country due to nation-specific contracts with content owners. Viewster also boasts a broad range of TV shows in many countries. These include various anime series, some of them as simulcasts in European countries, Korean drama and Brit Shows, such as The Inbetweeners, Peep Show, Shameless and many more.
---
Virgin Media Player
72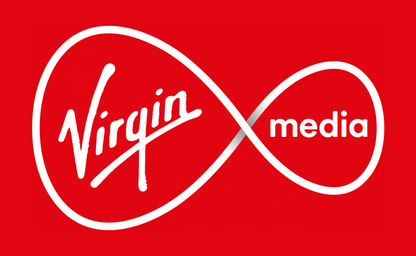 Virgin Media Player is a live streaming and video-on-demand service available in the Republic of Ireland provided by Virgin Media Television (formerly TV3 Group) for programmes broadcast on the company's television channels (Virgin Media One, Virgin Media Two and Virgin Media Three).
The service was launched on 8 October 2011 as 3Player replacing the TV3 Catch Up service. On 30 August 2018, as a part of a corporate-wide rebrand of the TV3 Group as Virgin Media Television, the service was rebranded as Virgin Media Player.
Virgin Media Player may be accessed using your computer's web browser or through the Virgin Media Player app available for Android on Googe Play or for iOS on the AppStore. The service must be accessed using technology to circumvent geo-blocking.
---
Vudu
73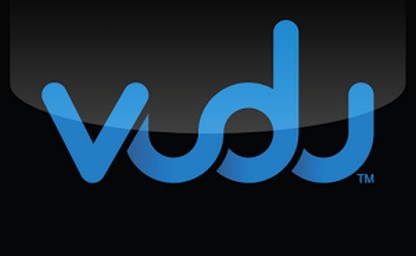 Vudu is an online streaming movie service that bears more resemblance to iTunes than Netflix or Hulu Plus. Rather than stream movies based on a monthly subscription, you are able to rent individual titles in either standard definition or high definition. And if you really like a movie, you can purchase it outright. The site also features the 'Vudu Free Movies & TV' section which allows you free access to thousands of titles across countless genres. The content is ad-supported with a minimal number of embedded advertising. You can also download content to a mobile device for later. You must create a Vudu user account and employ a technology solution to circumvent geo-blocking restrictions. 55
Vudu recently gave its website an HTML 5 makeover so it now has an app-like feel when accessed from your browser or you may choose the Vudu app available from the AppStore for iOS, Google Play for Android or the Windows Store for supported Windows 10 devices.
Read more about anonymizing technologies
---
WatchDocumentaries.com
74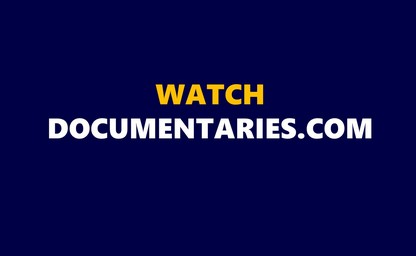 WatchDocumentaries.com is a leading online collection of free documentaries. Their mission is to curate informative and educational documentary films and to organise them in an accessible manner. The library is regularly updated with new titles for you to watch and enjoy.
WatchDocumentaries is divided into several catergories including Art & Arties, Biography, Business & Economics, Comedy, Crime, Drugs, Environment, Health, History, Media, Military & War, Music, Mystery, Nature, Peforming Arts, Philosophy, Politics, Psychology, Religion, Science, Sexuality, Society, Sports and Technology.
There's a little something for everyone here. Content is spotted with sponsored ads. None of the videos and documentaries featured on WatchDocumentaries.com are hosted on there; they are merely embedded links from a variety of video hosting servers. The documentaries are publicly available and all are assumed to be either in the public domain or uploaded with the consent of their copyright owners.
---
Xumo
75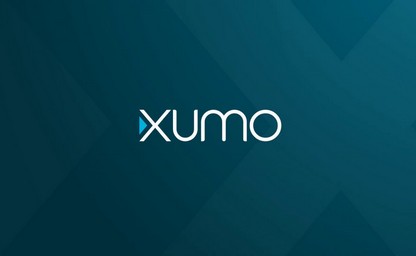 Xumo TV is a streaming-video service that combines Internet videos into continuously running channels. Each channel revolves around a particular brand or publisher and shows up in a program guide that users can scroll through. XUMO has an amazing lineup of channels that span twelve genres and is your destination for *free* LIVE and on-demand streaming entertainment. With over 150 different channels to choose from, you won't get bored. Tune in for newly launched movie channels, breaking news, epic fails, stand-up comedy, sports, news coverage, and more.
XUMO brings consumers 100 premium digital channels via applications that are fully equipped with content recommendations, curated programs and dynamic ad insertion capabilities. XUMO is also available on several smart TV brands as well as iOS, Android and Roku devices.
No account is needed to accees the free Xumo service however content is only available to US residents to Canadians wishing to access the service may wish to consider using a geo-blocking technology (such as a VPN) to access the service.
---
Yahoo View
76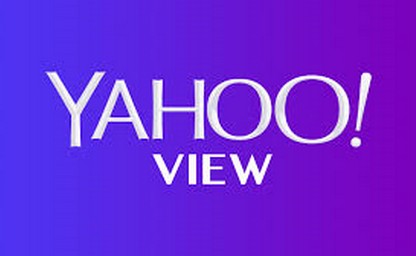 Yahoo View is a video on demand service operated by Yahoo!. In partnership with Hulu, it streams recent episodes of television series from the ABC, NBC, and Fox networks in the United States, as well as a moderate selection of archived programs from various distributors.
Yahoo View is the place to find recent episodes of your favorite TV shows plus movies, trailers, and trending clips - all for free! Watch NBC shows and clips the day after they air and other shows and movies 8 days after their broadcast. You can view the 5 newest episodes of current shows, following the above guidelines.
Yahoo View feature's Hulu's previously free content. The site will now become one of the only ways to watch Hulu's TV shows and movies for free, as Hulu wound down its free version in favor of a subscription-based service.
---
ENDNOTES
1. Accessed 9 NOW using Firefox browser & ibVPN's Firefox extension connected to Austraila (Sydney 1) from ibVPN All-In-One. [Feb 2019]

➦
2. Accessed ABC GO using Firefox browser and ibDNS (USA East Coast) from ibVPN All-In-One. [Feb 2019]

➦
3. Accessed Al Jazeera using Firefox. [Feb 2019]

➦
4. Accessed Amazon Prime Video using Firefox. [Feb 2019]

➦
5. Accessed APTN using Firefox. [Feb 2019]

➦
6. Accessed the Austrailian Broadcasting Corporation using Firefox browswer and ibVPN's Firefox extension connected to Australia (Sydney 1). [Feb 2019]

➦
7. Accessed BBC iPlayer using Firefox browser and ibVPN's AIO connected to UK (Streaming 3). [April 2019]

➦
8. Accessed Bloomberg using Firefox. [Feb 2019]

➦
9. Accessed CBC Gem using Firefox & Chrome browsers. [Feb 2019]

➦
10. Accessed CBSN using Firefox & Chrome browsers. [Feb 2019]

➦
11. Accessed CGTN America using Firefox browser. [Feb 2019]

➦
12. Accessed Channel 4 using Chrome browser with Chrome Flash extension connected to ibVPN's UK (London 2) [Feb 2019]

➦
13. Accessed CHARGE using Firefox browser with ibVPN's AIO connected to US VPN (Chicago 1). [Dec 2019]

➦
14. Accessed CHCH using Firefox browser. [Feb 2019]

➦
15. Accessed City TV using Firefox & Chrome browsers. [Feb 2019]

➦
16. Accessed Classic Cinema Online using Firefox & Chrome browsers. [Feb 2019]

➦
17. Accessed Comet TV using Firefox browser and ibVPN's Firefox extension connected to USA (New York 1). [Dec 2019]

➦
18. Accessed CP 24 using Firefox & Chrome browsers. [Feb 2019]

➦
19. Accessed CPAC using Firefox browser. [Feb 2019]

➦
20. Accessed Crace TV using Firefox browser. [Feb 2019]

➦
21. Accessed CTV using Firefox browser. [Feb 2019]

➦
22. Accessed curio.ca using Firefox while logged into Ottawa Public Library. [March 2019]

➦
23. Accessed Curiosity Stream using Firefox. [Feb 2019]

➦
24. Accessed Documentary Heaven using Firefox browser. [Feb 2019]

➦
25. Accessed Family Channel using Firefox browser. [Feb 2019]

➦
26. Accessed FilmOn using Firefox & Chrome browsers. [Feb 2019]

➦
27. Accessed Food Network using Firefox & Chrome browser. [Feb 2019]

➦
28. Accessed France 24 using Firefox browser. [Feb 2019]

➦
29. Accessed Global TV using Firefox & Chrome browsers. [Feb 2019]

➦
30. Accessed Global News using Firefox & Chrome browser. [Feb 2019]

➦
31. Accessed HGTV using Firefox & Chrome browser2. [Feb 2019]

➦
32. Accessed Hoopla using Firefox & Chrome browsers. [Feb 2019]

➦
33. Hulu is subscription based. Access to Hulu from Canada has not been tested. [Feb 2019]

➦
34. Accessed IMDB FreeDive using Firefox & Chrome browsers with ibVPN's AIO connected to US VPN (New Jersey 1). [Feb 2019]

➦
35. Accessed Infobase Access Video on Demand using Firefox browser. [Feb 2019]

➦
36. Accessed ITV Hub using Chrome browser, Flash extension & ibVPN's Chrome extension connected to UK (London 2).

➦
37. Accessed Kanopy using Firefox browser. [Feb 2019]

➦
38. Accessed Knowledge using Firefox browser and ibVPN's AOI connection to Canada (Vancouver 1) [Feb 2019]

➦
39. Accessed Lifetime Movie Club using Firefox browser with ibVPN's Firefox extension connected to USA VPN (New York 1). [Feb 2019]

➦
40. Accessed MTV using Firefox browser. [Feb 2019]

➦
41. Accessed My5 using Chrome browser with ibVPN's Chrome browser extension connected to UK (London 2) and Firefox browser with ibVPN's Firefox extension connected to UK (London 2). [Feb 2019]

➦
42. Accessed NASA TV using Firefox browser. [Feb 2019]

➦
43. Accessed Netflix (Canada) using Firefox & Chrome browsers. Accessed Netflix (US) using Firefox browser connected to ibVPN's ibDNS USA (East Coast). Accessed Netflix (UK) using Firefox browser connected to ibVPN's ibDNS UK (UK ibDNS) or with Firefox browser and ibVPN's AIO connected to UK (Streaming 3) server. [Feb 2019]

➦
44. Accessed Network Ten using Firefox browser & ibVPN's Firefox extension connected to Australia (Sydney 1) or with Chrome browser & ibVPN's Chrome extension connected to Australia (Sydney 1). [Feb 2019]

➦
45. Accessed NewsMax TV using Internet Explorer. [Feb 2019]

➦
46. Accessed NFB using Firefox & Chrome browsers. [Feb 2019]

➦
47. Accessed Omni using Firefox browser. [Feb 2019]

➦
48. Accessed Open Culture using Firefox & Chrome browsers. [Feb 2019]

➦
49. Accessed PassionFlix using Firefox browser. [Feb 2019]

➦
50. Philo has not been tested with any browsers or geoblocking circumvention technologies. [Feb 2019]

➦
51. Accessed PopcornFlix using Firefox browser with ibVPN's Firefox extension connection to USA (New York 1) and with Chrome browser with ibVPN's Chrome extension connection to USA (New York 1). [Feb 2019]

➦
52. Accessed Red Bull TV using Internet Explorer browser. [Feb 2019]

➦
53. Accessed RTEÉ using Firefox browser and ibVPN's AIO connected to Ireland VPN (Dublin 1) [April 2019]

➦
54. Accessed SBS On Demand using Firefox browser & ibVPN's Firefox extension connected to Australia (Sydney 1). [March 2019]

➦
55. Accessed Shudder using Firefox browser and ibVPN's Firefox extension connected to USA (New York 1). [Feb 2019]

➦
56. Accessed Sky News using Firefox browser & ibVPN's Firefox extension connected to UK (London 2). [March 2019]

➦
57. Accessed Smithsonian Channel using Firefox browser with ibVPN's Firefox extension connection to USA (New York 1). [Feb 2019]

➦
58. Accessed SnagFilms using Firefox & Chrome browser. [Feb 2019]

➦
59. Accessed Sony Crackle using Firefox browser with ibVPN's Firefox extension connection to USA (New York 1) and with Chrome browser with ibVPN's Chrome extension connection to USA (New York 1). [Feb 2019]

➦
60. Accessed STIRR using ibVPN's Firefox browser extension connected to USA (New York 1), ibVPN's Chrome browser extension connected to USA (New York 1) and with ibVPN's VPN connected to USA (New York 1). [Dec 2019]

➦
61. Accessed Three using Firefox browser with ibVPN Firefox extension connected to New Zealand (Auckland). [Feb 2019]

➦
62. Accessed Top Documentary Films using Firefox & Chrome browsers. [Feb 2019]

➦
63. Accessed Tosh.0 using Firefox browser with ibVPN's AIO connected to ibDNS (USA - ibDNS - No Netflix). [Feb 2019]

➦
64. Accessed TSN using Firefox browser. [Feb 2019]

➦
65. Accessed TubiTV using Firefox & Chrome browsers. [Feb 2019]

➦
66. Accessed TVCatchUp using Firefox & Chrome browsers. [Feb 2019]

➦
67. Accessed TVNZ using Firefox browser and ibVPN's Firefox extension connected to New Zealand (Auckland) [Feb 2019]

➦
68. Accessed TVO using Firefox & Chrome browser. [Feb 2019]

➦
69. Accessed TV Player using Firefox browser with ibVPN's Firefox extension connected to UK (London 2) and Chrome browser with ibVPN's Chrome extension connected to UK (London 2). [Feb 2019]

➦
70. Accessed USTVNow using Firefox browser. [Feb 2019]

➦
71. Accessed Viewster using Firefox browser and with Firefox browser with ibVPN's AIO and ibDNS connected to USA (East Coast). [Feb 2019]

➦
72. Accessed Virgin Media using Firefox browser & ibVPN's Firefox extension connected to Ireland (Dublin 1). [Feb 2019]

➦
73. Accessed Vudu using Firefox browser with ibVPN's Firefox browser extension (New York 1)

➦
74. Accessed WatchDocumentaries.com using Firefox browser. [Feb 2019]

➦
75. Accessed Xumo using Firefox browser and ibVPN's Firefox extension connected to USA (New York 1). [Feb 2019]

➦
76. Accessed Yahoo View using Firefox browser and ibDNS (USA East Coast) from ibVPN All-In-One.

➦
---