Many of the sotware applications listed in the primary section on this page are cross-platform. (There are versions of the software for different operating systems including Windows, Android and Linux.) There is an

Android-only

section appended to the bottom of this page which lists a number of my favourite Android applications.
---
Dropbox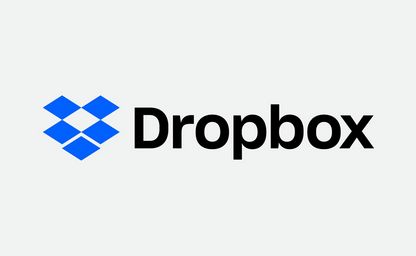 Dropbox is a file hosting service that offers cloud storage, file synchronization, personal cloud, and client software which was founded by two MIT students as a startup company in 2007. Dropbox can create a special folder on the user's computer, the contents of which are then synchronized to Dropbox's servers and to other computers and devices that the user has installed Dropbox on, keeping the same files up-to-date on all devices. Several packages are available:
Dropbox Basic: is free and includes 2 GB of space. You can also earn more space on your Dropbox Basic account.
Dropbox Plus: is a

paid subscription

that includes 1 TB of space and additional features.
Dropbox Professional: is a

paid subscription

that includes 2 TB of space, access to Smart Sync, Showcase, priority chat support and more!
Dropbox Business: is meant for organizations and groups. Pricing depends on the size of your team and your billing country. A discount is offered for non-profits and educational institutes.
Dropbox offers computer apps for Microsoft Windows, Apple macOS, and Linux computers, and mobile apps for iOS, Android, and Windows Phone smartphones and tablets.
---
ExpressRip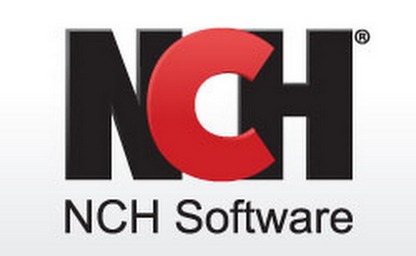 Express Rip is a CD ripping program for Windows that lets you extract digital audio tracks directly from audio CDs to .mp3 or .wav audio files. Express Rip CD Ripper is one of the most stable, easy-to-use, and comprehensive CD rippers available. Features include:
Perfect quality CD digital audio extraction (ripping); CDA to MP3 converter extracts audio tracks from your CD; Extract audio from CDs to .wav or .mp3; Back up your CDs to digital; Extract to many other file formats including .wma, .m4q, .aac, .aiff, .cda and more: Save track information or 'tags' to .mp3 files including title, artist, album and custom metadata information; Correct or adjust audio volume of ripped tracks as they are extracted; Save tags to wave files using the CART and BWF methods; Automatically link to an online database to obtain track and album name information; Have complete control over .mp3 encoding, including constant and variable modes at selectable bitrates; Can be run from the command line for integration with other applications; Simple, easy to use interface.
A free version of NCH Express Rip software is available for non-commercial use only. If you are using it at home you can download it here.
---
FileZilla Client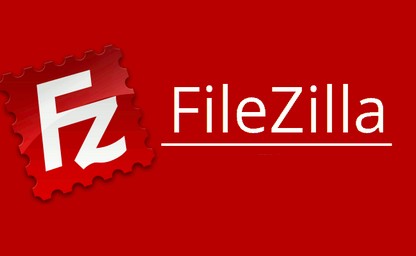 FileZilla Client is a fast and reliable cross-platform FTP, FTPS and SFTP client with lots of useful features and an intuitive graphical user interface. It is also open-source so it is abvolutely free to download and use.
FileZilla Client is easy to use. It supports FTP, FTP over SSL/TLS (FTPS) and SSH File Transfer Protocol (SFTP). It has IPV6 support. It has multi-languarge support. It supports resume and transfer of large files >4GB. It has a tabbed inerface, a powerful Site Manager and transfer queue, bookmarks and has drag & drop support. FileZilla also features configurable transfer speed limits, filename filters, directory comparison, a network configuration wizard, remote file editing, keep-alive, HTTP/1.1, SOCKS5 and FTP-Proxy support, logging to file capability, synchronized directory browsing and remote file search.
FileZilla Client is cross-platform. Runs on Windows, Linux, *BSD, Mac OS X and more!
---
Kodi Media Player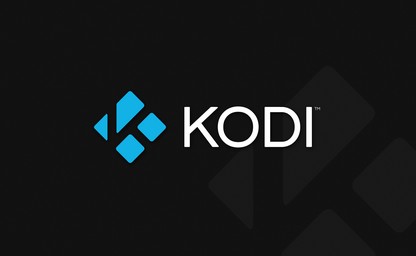 Kodi is a free open source cross-platform software media player and entertainment hub that can be installed on Linux, OSX, Windows, iOS, Android and Raspberry Pi. It allows users to play and view most videos, music, podcasts, and other digital media files from local and network storage media as well as the internet.
Kodi can play all your music formats. It features a queue sheet, tagging support and smart playlists for your music collection. Kodi also plays video content, supporting all the main video formats. Kodi can import, browse and play your movie collection with ease and its power is augmented through a vast selection of user created Add-ons available though official Kodi repositories.
As Kodi is a cross-platform application, you should download the version of the software appropriate for your operating system from the official Kodi website. Read more about Kodi.
---
LibreOffice Office Suite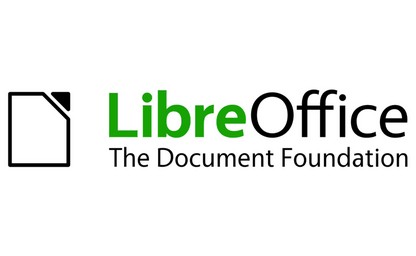 LibreOffice is a powerful and free office suite, used by millions of people around the world. Its clean interface and feature-rich tools help you unleash your creativity and enhance your productivity. The LibreOffice suite includes several applications that make it the most versatile free and open Source office suite on the market:
Writer (word processing),
Calc (spreadsheets),
Impress (presentations),
Draw (vector graphics and flowcharts),
Base (databases), and
Math (formula editing).
Full documentation is available on the LibreOffice website and support is avaialble.
---
NVDA (Non-visual Desktop Access)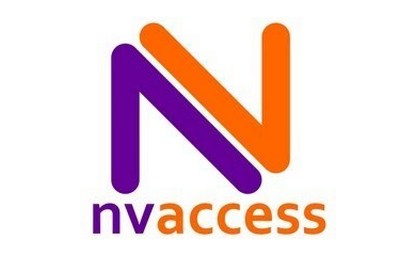 NVDA (Non-visual Desktop Access) allows blind and vision impaired people to access and interact with Windows x86 or x64 and many third party applications. Its major highlights include:

Support for applications including browsers, mail clients, chat software, music players, and office programs; Built-in speech synthesizer supporting over 50 languages, plus support for many other 3rd party voices; Reporting of textual formatting where available such as font name and size, style and spelling errors; Automatic announcement of text under the mouse and optional audible indication of the mouse position; Support for many refreshable braille displays, including input of Braille via braille displays that have a braille keyboard; Ability to run entirely from a USB flash drive or other portable media without the need for installation; Easy to use talking installer, the ability to run on Windows logon and other secure screens and announcing controls and text while interacting with gestures on touch screens.
---
OblyTile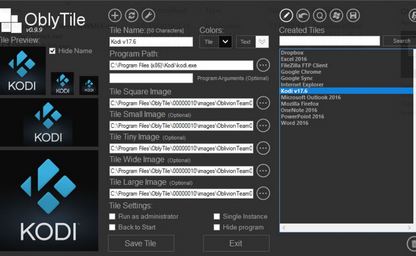 OblyTile is a Windows 8 application that allows you to create a Windows 8 tile from any program executable file, folder, or web link. This great little utility will let you fully customize the look and feel of your Windows 8 start menu. Not only can OblyTile alter what a tile looks like, but it can also manage how it functions upon execution. OblyTile is an essential tool for anyone who wishes to change their Windows 8 (Metro) Start screen.
Upon opening OblyTile you will need to select the program, folder or URL you wish to turn into a tile. You may either type it in manually or open a window to browse your computer. While the title name defaults to the same as the program, you can change rename it or add launch arguments. Next you can add in tile images, change background color, and adjust text appearance. All of these options include a preview pane where you can see how your customization looks.
OblyTile is a great little application for fully customizing your Windows 8 Start tiles with your own personal content.
---
Open Hardware Monitor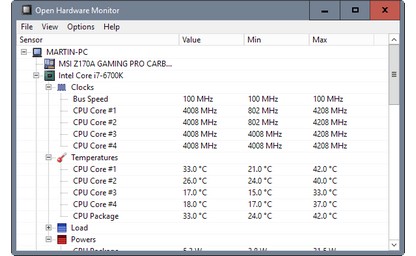 Open Hardware Monitor is a free open source software that monitors temperature sensors, fan speeds, voltages, load and clock speeds of a computer.
The Open Hardware Monitor supports most hardware monitoring chips found on today's mainboards. The CPU temperature can be monitored by reading the core temperature sensors of Intel and AMD processors. The sensors of ATI and Nvidia video cards as well as SMART hard drive temperature can be displayed. The monitored values can be displayed in the main window, in a customizable desktop gadget, or in the system tray. The free Open Hardware Monitor software runs on 32-bit and 64-bit Microsoft Windows XP / Vista / 7 / 8 / 8.1 / 10 and any x86 based Linux operating systems without installation.
This is a very handy little utility, particularly for laptops where you otherwise might not be able to actualy easily see the system's internal fans spinning.
---
Open Office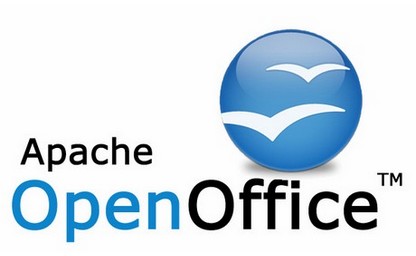 Apache Open Office is the leading open-source office software suite for word processing, spreadsheets, presentations, graphics, databases and more. It is available in many languages and works on all common computers. It stores all your data in an international open standard format and can also read and write files from other common office software packages. It can be downloaded and used completely free of charge for any purpose.
Apache OpenOffice is the result of over twenty years' software engineering. A completely open development process means that anyone can report bugs, request new features, or enhance the software. The result: Apache OpenOffice does everything you want your office software to do, the way you want it to.
Apache OpenOffice is easy to learn, and if you're already using another office software package, you'll take to OpenOffice straight away. And if you already have files from another office package - OpenOffice will probably read them with no difficulty.
---
Oracle VM VirtualBox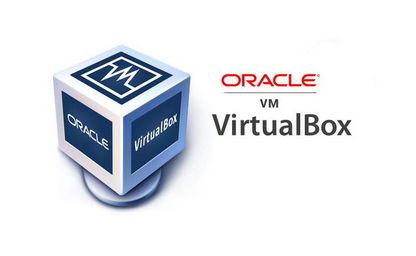 VirtualBox is a powerful x86 and AMD64/Intel64 virtualization product for home or enterprise use. VirtualBox is an extremely feature rich, high performance product and is the only professional solution that is freely available as open source software through the GNU General Public License (GPL). For a thorough introduction to virtualization and VirtualBox, please refer to the first chapter of the online version of the VirtualBox User Manual.
Presently, VirtualBox runs on Windows, Linux, Macintosh, and Solaris hosts and supports a large number of guest operating systems including but not limited to Windows (NT 4.0, 2000, XP, Server 2003, Vista, Windows 7, Windows 8, Windows 10), DOS/Windows 3.x, Linux (2.4, 2.6, 3.x and 4.x), Solaris and OpenSolaris, OS/2, and OpenBSD.
VirtualBox is being actively developed with frequent releases and has an ever growing list of features, supported guest operating systems and platforms it runs on. VirtualBox is a community effort backed by a dedicated company: everyone is encouraged to contribute while Oracle ensures the product always meets professional quality criteria.
---
Studio Tax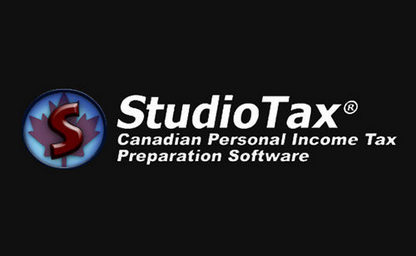 StudioTax is the pioneer free tax software in Canada. You do not have to guess what version you need or can afford. Only one fully functional version with 20 returns is available for everyong and it's FREE! StudioTax is available free for individuals who prepare their own tax returns or returns for a small number of relatives and friends.
StudioTax is a Windows/Mac installable program and NOT an online application. Unlike online applications where you have to trust a private third party for the security of your valuable personal information, StudioTax gives you full control over your security. StudioTax installs on your computer's local hard drive, saves your returns on your computer's local hard drive, and absolutely NO information, personal or otherwise, leaves your computer.
Every year hundreds of thousands of taxpayers use StudioTax to prepare and file their returns and more are converting to StudioTax every year. StudioTax covers the widest range of personal income tax scenarios from simple returns to more involved returns for self-employed, returns with rental income and everything in between.
---
Tails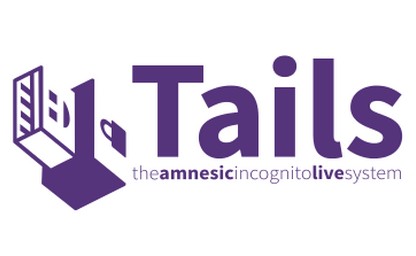 TailsTails is a live operating system that you can start on almost any computer from a USB stick, a DVD or other bootable media.
Tails aims at preserving your privacy and anonymity, and helps you to:
use the Internet anonymously and circumvent censorship (all connections and data to the Internet are forced to go through the Tor network;
leave no trace on the computer you are using unless you ask it explicitly;
use state-of-the-art cryptographic tools to encrypt your files, emails and instant messaging.
Learn more about Tails.
---
TextNow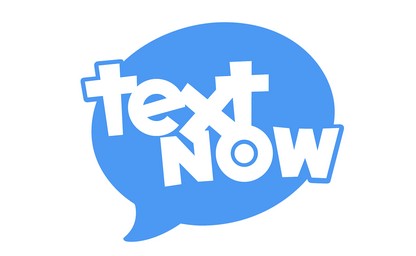 TextNow is a VoIP (Voice over Internet Protocol) service that allows users to text and call any number in Canada & the United States. TextNow users may also purchase credits to make international long distance calls. TextNow provides the user with a real phone number which can be used on any smartphone, tablet or desktop computer with an Internet connection. The application can be used on multiple devices under the same login at the same time.
The TextNow app is available for download via the App Store for most iOS devices such as the iPod touch, iPad and iPhone, and on the Google PlayStore for Android devices (including the Kindle Fire, Android smartphones, and Android tablets). TextNow also has applications available for download on their website for Windows and Mac computers. Computer users can also access the TextNow service through the website with their web-browser.
---
Ubuntu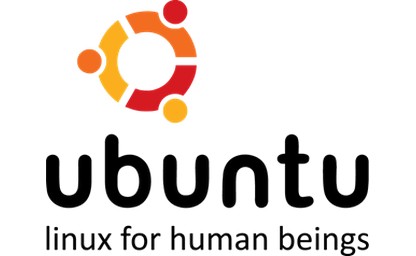 The open source Ubuntu desktop operating system powers millions of PCs and laptops around the world. Ubuntu comes with everything you need to run your organisation, school, home or enterprise. All the essential applications, like an office suite, browsers, email and media apps come pre-installed and thousands more games and applications are available in the Ubuntu Software Centre.
Ubuntu is designed to work beautifully on the latest laptops, desktops and touch screen devices, it looks incredible on high resolution screens ó and with touch screen enhancements and interface refinements including individual menu bars in each application window, itís now even easier to use.
Download Ubuntu desktop and replace your current operating system. Itís easy to install on Windows or Mac OS, or, run Ubuntu alongside it.
---
VLC Media Player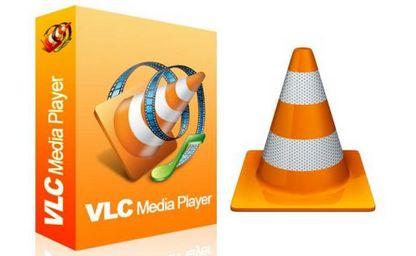 VLC Media Player is a free and open source cross-platform multimedia player and framework that plays most multimedia files as well as DVDs, Audio CDs, VCDs, and various streaming protocols. VLC is simple, fast and powerful abd plays everything: files, discs, webcams, devices and streams.
VLC plays most codecs with no codec packs needed: MPEG-2, MPEG-4, H.264, MKV, WebM, WMV, MP3 and more! VLC is open source and completely free. It contains no spyware, no ads and no user tracking.
VLC is multi-platform software so runs on all platforms. Versions are available for all versions of Windows, from the Microsoft Windows Store or for Windows Phone. For Apple Platforms, versions are available for Mac OSX, iOS and Apple TV. In the Linux world, VLC has versions for Debian GNU LInux, Ubuntu, Mint, OpenSUSE, Gentoo, Fedora, Arch Linux, Slackware Linux, ALT Linux and Redhat Enterprise Linux. Versions for other operating systems include Android, Chrome OS, FreeBSD, NetBSD, OpenBSD, Solaris, QNX, Syllable and OS/2.
---
VMWare Player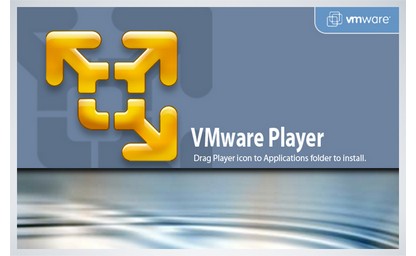 VMWare Player is a free desktop application that lets you run a virtual machine on a Windows or Linux PC. VMware Player allows you to run a second, isolated operating system on a single PC. With many uses ranging from a personal educational tool, to a business tool for providing a simplified experience to run a corporate desktop on a BYO device, VMWare Player provides a simple yet mature and stable, local virtualization solution.
Run a secure second desktop with different privacy settings, tools and networking configurations to keep your host system safe and secure while browsing online. The isolation and sandbox capabilities of VMware Player make it the perfect tool to help you learn about operating systems, applications and how they work. Being able to run a virtual environment on a desktop PC allows you to explore software and application in a "real world" environment without interfering with the host desktop.
VMware Player provides an intuitive user interface for running virtual machines and includes features that let you configure virtual machines for optimal performance. VMware Player for Windows PCs is made available by VMWare as a free download from their website as is the VMWare Player Users Guide.
---
ZoiPer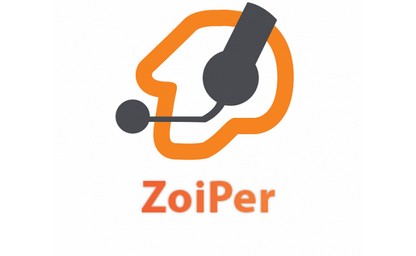 ZoiPer is a FREE IAX and SIP softphone application for VoIP calls over 3G or WiFi. There are NO ADVERTISEMENTS. Zoiper softphone offers a simple user interface and superb audio quality for smooth Voice over IP experience.
Zoiper softphone is a standalone client-side software VOIP phone application and is not bundled together with a voip service. To make and receive voip calls using Zoiper, you must subscribe to any SIP or IAX based service provider across the globe
Zoiper runs on a multitude of different platforms. No matter if you are using macOS, Linux or Windows. iOS, Android or a browser, ZoiPer has a solution!
---
Android-only Applications

➦
AccuWeather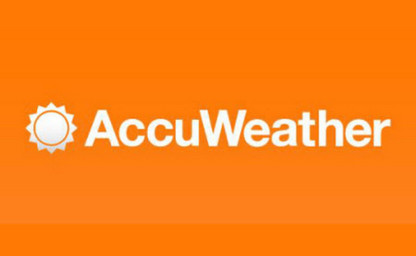 Every day over a billion people worldwide rely on AccuWeather to help them plan their lives, protect their businesses, and get more from their day. AccuWeather provides hourly and Minute by MinuteTM forecasts with Superior AccuracyTM for any longitude/latitude on Earth, with customized content and engaging video presentations available on smart phones, tablets, free wired and mobile Internet sites, connected TVs, and Internet appliances.
The AccuWeather application is available for iOS, Android and Windows devices.
---
Fongo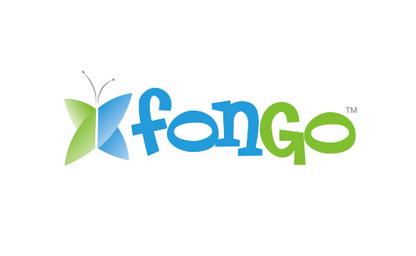 Fongo provides a free local and long distance mobile phone communication tool for anyone to connect, communicate and text with friends and family. Free doesn't mean less, start saving money today. The Fongo Mobile app uses Voice-Over Internet Protocol (VoIP) to place and receive calls or send and receive text (SMS) messages using nearby WiFi connection (or your existing 3G/4G data plan) over Fongo's nationwide network.
The app may be installed on virtually ANY Android device which can transform any tablet (or even a Kobo ebook reader) into a functional telephone which may be used over WiFi. The device is assigned a unique telephone number so it can receive incoming calls as well provided it is connection to the Internet.
A must-have for anyone travelling and wishes to keep in touch with others back home.
---
K-9 Mail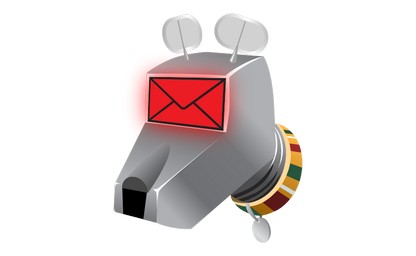 K-9 Mail is an open source email client with support for multiple accounts, search, IMAP push email, multi-folder sync, flagging, filing, signatures, BCC-self, PGP/MIME & more!
K-9 is a community developed project. If you're interested in helping to make the most popular open source email client on Android even better, please join us! You can find our bug tracker, source code, mailing list and wiki online here.
K-9 Mail Pro is highly configurable and customizable.
---
Our Groceries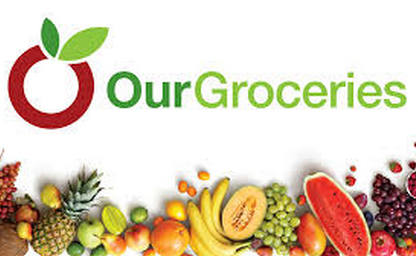 OurGroceries automatically keeps your family's grocery list in sync with the latest changes: on every family member's phone or web browser. Every change to your shared shopping list is visible in seconds. See items being checked off as your partner shops!
Joy of Android said "Our Groceries Shopping List is one of the very best grocery list apps for Android." and CNET opined that "It's simple to setup, free to use and it's integrated with Google Home as an Assistant app."
Other features include multiple shopping lists, a web interface, and recipes. Available for iPhone, iPad, iPod touch, Apple Watch, Android, Android Wear, Amazon Alexa devices and Google Assistant devices. The app may be downloaded from Google Play or the AppStore or directly from the OurGroceries website. There app is free to use and contains ads however you may purchase the OurGroceries Key for $6.49 which will remove all ads.
---
Reebee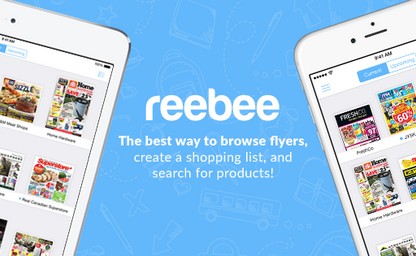 The Reebee app allows you to find flyers, saving you time and money when you shop with reebee! Get savings on everyday essentials with weekly store flyers right at your fingertips. Save money on your shopping list by finding the best deals in today's flyers. Enjoy savings no matter where you shop with Reebee and keep your daily budget in line.
Reebee allows you to browse weekly flyers by category, sort flyers, save favorites, filter flyers by category, prepare for sales with flyer sneak previews and browse flyers offline when you don't have internet access. Reebbe allows you to access smart, synchronized shopping lists, add products directly from flyers and search results, price match with ease and sync shopping lists between devices when you sign in. You can also find sales and deals you need with Reebee's powerful search unlocking savings immediately without having to flip through all the flyers.
---