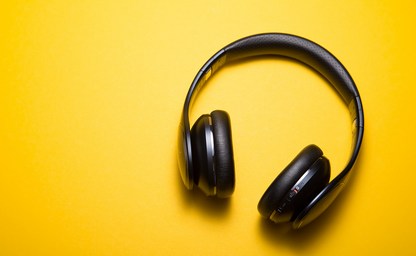 The internet has provided us with many choices. The question is not where to find great content, but which of the many services work best for you. Streaming music is no exception, so here are some sites you may wish to consider as music streaming providers.

While we wish that we could recommend just one of these websites as the best for your streaming needs, we can't. Everyone has a different taste in music, and the sheer amount of music available makes it impossible to declare one service the best. We recommend that you have a go at all these sites find out for yourself which ones you like the most.

blah blah blah blah blah blah blah blah blah blah blah blah blah blah blah blah blah blah blah blah blah blah blah blah blah blah blah blah blah blah blah blah blah blah blah blah blah blah blah blah blah blah blah blah blah blah blah blah blah blah blah blah blah blah blah blah blah blah blah blah blah blah blah blah blah blah blah blah blah blah blah blah blah blah blah blah blah blah blah blah blah
---
8Tracks
1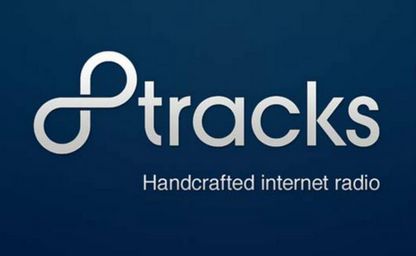 8Tracks is an internet radio and social networking website revolving around the concept of streaming user-curated playlists consisting of at least 8 tracks. Users create free accounts and can either browse the site and listen to other user-created mixes, and/or they can create their own mixes.
---
AccuRadio
2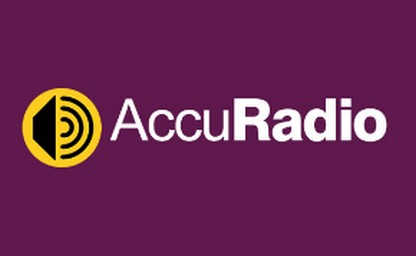 AccuRadio is a great place not only to stream music but also to discover new music. Unlike some websites, AccuRadio's interface is pretty straightforward. You can click any of the recommended artists or genres on the homepage, or you can search for your favorite music and start listening immediately.
Although AccuRadio is ad-supported, it does offer unlimited skipping of songs, something that most free streaming websites don't offer. If you like to listen on the go, you can use AccuRadio's mobile apps which are available for Android, iOS, and many other platforms.
---
Freegal
3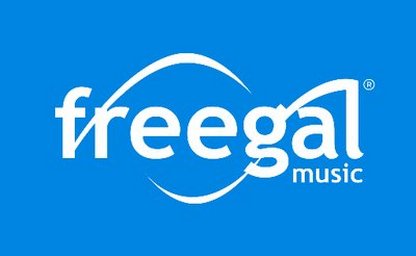 Freegal is a free music service from your library. All you need is your library card number and possibly a PIN if your library utilizes them. Freegal offers access to about 15 million songs, including Sony Music's catalog of legendary artists, and over 40,000 music videos. In total the collection is comprised of music from over 40,000 labels with music that originates in over 100 countries. There is no software to download, and there are no digital rights management (DRM) restrictions.
Access to Freegal is limited to patrons of subscribing libraries. Depending on your libraries' contract, you will be able to either stream or download music, or a combination of both. Your Download Limit will reset every Monday at 12:00am (Central Time, USA). Freegal Music and the music you download are free in the sense that most things in your library are free to you as a patron of the library. The service is underwritten by your local library.
The Freegal Music mobile app is available on the Apple App Store, the Google Play Store and on Amazon.
---
Google Play Music
4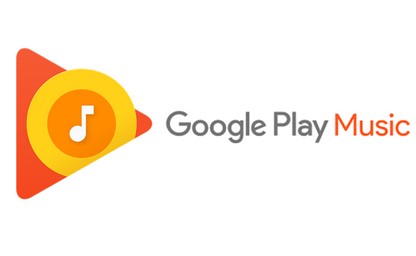 Google Play Music has a giant music collection, and you can search for music or artists to start streaming immediately. Alternatively, you can visit the top charts or new releases section to listen to popular tracks. You can stream some music directly, but some require you to start a radio station.
One unique feature that only Google Play Music offers is letting you upload up to 50,000 of your legally-owned songs to the Google library that you can then stream anytime.
The service is ad-supported, but you can pay for a subscription to get rid of the ads. It costs $9.99 per month, but they also offer a family plan that supports up to six members and costs $14.99 per month.
---
iHeartRadio
5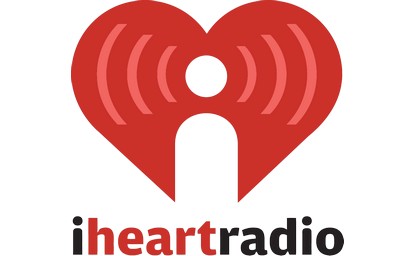 iHeartRadio is a great music streaming website where you can listen to live radio or create your own channel with your favorite artists and genres. iHeartRadio is part of the iHeartMedia group, which is the largest broadcaster in the US.
And that's the real selling point of the service; you can use it to listen to radio stations all over the US. They run over 850 channels, set up music events, and even produce events and concerts.
Hear all your favorite music and radio, free. Listen online or download the iHeartRadio App.
---
Jamendo Music
6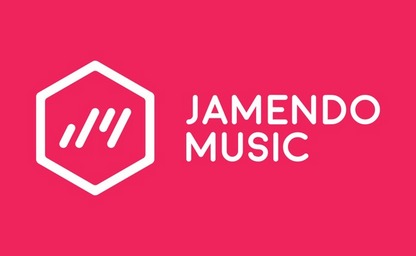 Jamendo Music is all about connecting musicians and music lovers from all over the world. The Jamendo goal is to bring together a worldwide community of independent music, creating experience and value around it.
On Jamendo Music, you can enjoy a wide catalog of more than 500,000 tracks shared by 40,000 artists from over 150 countries all over the world. You can stream all the music for free, download it and support the artist: become a music explorer and be a part of a great discovery experience!
Jamendo's mission is to offer the perfect platform for all independent artists wishing to share their creations as easily as possible, reaching new audiences internationally. Our philosophy is that any artist in the world is entitled to share his music and should have a chance to be heard by a greater number of people around the world.
---
Jango
7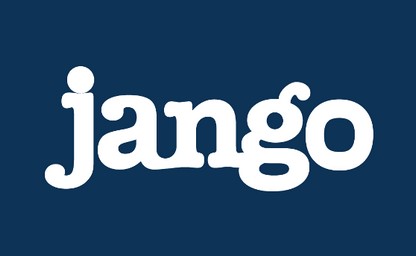 Jango is a free custom radio that plays what you like to hear. Jango is all about making online music easy and fun - a free online music streaming service that allows you to create custom radio stations. You choose your favorite band or singer and Jango will start playing music from that and other similar artists. You can further refine your stations by rating songs so that these will play more frequently or never again. Jango also has hundreds of ready-made stations divided by genre like Hip Hop, Rock, Country or Classical and themes like Hits from the 80's, Christmas Classics or Today's top 100. Jango is also available for iOS (iPhone, iPad and iPod Touch) and Android devices.
Jango may be accessed from the website or by installing these Jango apps available for your mobile device running under ioS or Android.
---
last.fm
8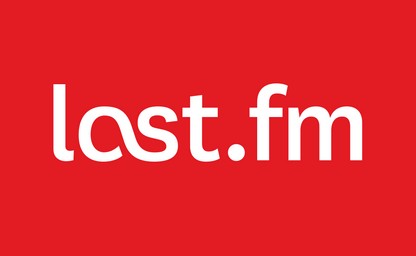 last.fm is a music service that learns what you love. Last.fm was one of the first social networks and streaming services before other alternatives came along. It lets you stream music freely but also discover music based on what the community is listening to. Their "Scrobbles" feature claims to track what you're listening to and recommend other music that you'd love.
"Scrobbling" is done on the Last.fm website, but you can also connect with other music services like Spotify, SoundCloud, Google Play Music to get fine-tuned recommendations based on your taste.
---
Pandora
9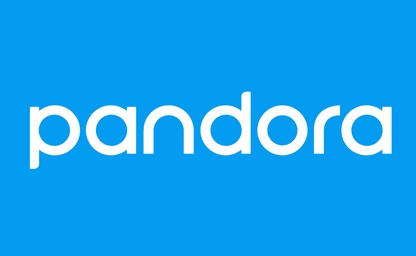 Pandora is a great website to stream your favorite (or discover new) music.
As you enter your favorite genre or artist in the search box on the homepage, Pandora creates a radio station for you that includes music similar to your selection. Based on the feedback you provide, Pandora makes decisions about which music to recommend next.
Pandora's free version is ad-supported. Pandora also offers two paid plans: Plus and Premium. The Plus version costs $4.99/month and gives you access to unlimited skips, unlimited replays, and higher quality audio. The Premium version costs $9.99/month, includes all the Plus features, gives you access to the entire 40 million song database and lets you store music offline.
Pandora content is restricted to the United States however may be easily accessed with technology to circumvent geo-blaciking. Pandora may be accessed on your computer through your browser or on a wide variety of mobile devices through the Pandora app.
---
SHOUTcast
10
SHOUTcast is an interesting music streaming service that gives you access to over 89,000 radio stations from across the world. You can navigate the stations by Genre, or search for stations or artists. There is no sign-up required, and you can start streaming music in seconds.
But, SHOUTcast is not just a streaming service. It's broadcasting tools allow you to start your radio station. The service is entirely free, and you can even monetize your radio station with the Targetspot Publisher Program.
---
Slacker Radio
11
Slacker Radio provide free and subscription-based access to millions of songs and hundreds of music-centric stations, handcrafted daily by experts in every genre. Slacker also offers exclusive specials devoted to live music, news, celebrities, and lifestyle, presented and programmed by people with unrivaled expertise and a definitive point of view.
Slacker is a wholly-owned subsidiary of LiveXLive Media, Inc., a global digital media company focused on live entertainment. LiveXLive delivers premium live-streamed and on-demand music experiences from the world's top music festivals and concerts. With unrivaled coverage and a curated collection of the latest in live music every day, you can experience concerts, interviews, and exclusive LiveXLive content in both video and audio form throughout the LiveXLive and Slacker platforms.
Slacker offers both free and subscription-based plans.
---
Soundcloud
12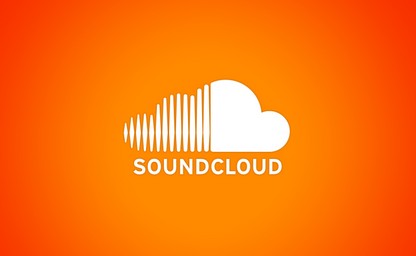 Soundcloud can be described as YouTube for music. It has a vast collection of music created by artists across the globe. Since it features music from independent artists, it does take a little more searching to find music you like. But, once you follow a few good artists, you can always find good music in your feed.
The free version of SoundCloud is ad-supported. It also offers a premium plan: SoundCloud Go+ that removes the ads and adds offline listening. SoundCloud Go+ runs $9.99 per month.
Another premium plan: SoundCloud Pro is designed for the artists that share their music on SoundCloud. This plan provides higher upload limits, detailed analytics, and a few other features.
---
Spotify
13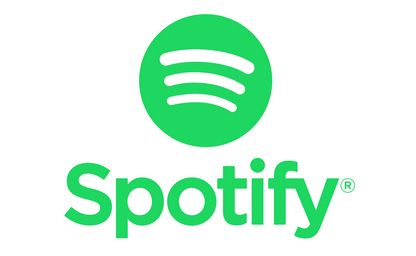 Spotify is one of the world's most popular music streaming services. It has a radio-like experience with some on-demand features. Free users can stream ad-supported music while subscribers can stream on demand, get offline access, and listen to ad-free music.
One of the features that sets Spotify apart are its recommendations. For example, the Discover Weekly playlist is a hugely popular feature that recommends 30 songs to you each Monday based on what you've been listening to. This and other features have made Spotify the most popular streaming service out there with over 70 million paying users.
Spotify provides multi-platorm access so it may be easily accessed from most Windows desktop or laptop computers, on iOS or Android mobile devices, or on Windows 8/10 app on the Windows Store. Spotify offers two subscription pacakages: a free ad-sponsored subscription or a premium access subscription for $9.99/monthly.
---
Stingray Music
14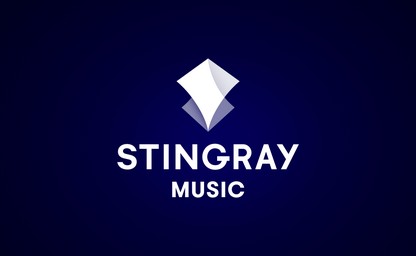 At home, at work or on the go, Stingray Music provides the best music on TV, mobile and the web.
Stingray Music is a multiplatform music service deployed across the world and currently included in the service offering of many digital cable TV, satellite TV, OTT, and IPTV distributors. Its wide range of expertly curated channels covers all popular and niche music genres.
Stingray Music is offered as audio television channels, a mobile app, and a web player. You can download the mobile app for iOS devices from the AppStore or for Android devices from Google Play.
Whether you're waiting for the bus, reaching a higher state of consciousness, tuning out the boss, cooking up a storm or dancing yourself into a frenzy, Stingray Music has curated channels for every occasion. Simply tune in, lean back, and enjoy the music!
---
StreamSquid
15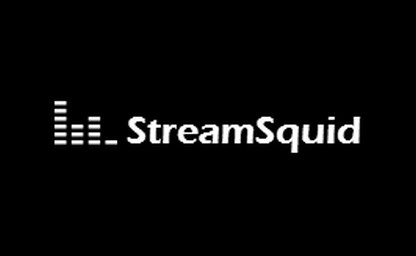 StreamSquid is a free music streaming app and internet radio service that allows you to create your own playlists and listen to your favorite music. It's an ad-free and easy to use platform that allows you to manage and stream the music you love.
Its main features are: Popular playlists (Get recommendations for various up-to-date popular playlists), Private playlists (Manage your private playlists or Add tracks to existing or a new playlist), Favorites (Save you favorite tracks in a dedicated section), History (Access your recently played tracks, Listen queue (Manage a dynamic live listen queue), Search (Search for keyword and get track results) and Share (Share your favorite playlists and tracks with your friends).
---
ENDNOTES
1. Accessed 8Tracks using Firefox browser. [March 2019]

➦
2. Accessed AccuRadio using Firefox browser. [March 2019]

➦
3. Accessed Freegal using Internet Explorer browser using credentials associated with the Ottawa Public Library. [March 2019]

➦
4. Accessed Google Play Music using Firefox browser. [March 2019]

➦
5. Accessed iHeartRadio using Firefox browser. [March 2019]

➦
6. Accessed Jamedo Music using Internet Explorer browser. [March 2019]

➦
7. Accessed Jango using Internet Explorer browser. [March 2019]

➦
8. Accessed last.fm using Firefox browser. [March 2019]

➦
9. Accessed Pandora using Firefox browser on desktop computer and ibVPN's ibDNS connected to USA (ibDNS - No Netflix). [March 2019]

➦
10. SHOUTcast is untested. [March 2019]

➦
11. Accessed Slacker Radio using Firefox browser. [March 2019]

➦
12. Accessed SoundCloud using Chrome browser. [March 2019]

➦
13. Accessed Spotify using the desktop app. [March 2019]

➦
14. Accessed Stringray Music using Internet Explorer browser using credentials assocated with Shaw Direct account. [March 2019]

➦
15. Accessed StreamSquid using Firefox browser. [March 2019]

➦
---